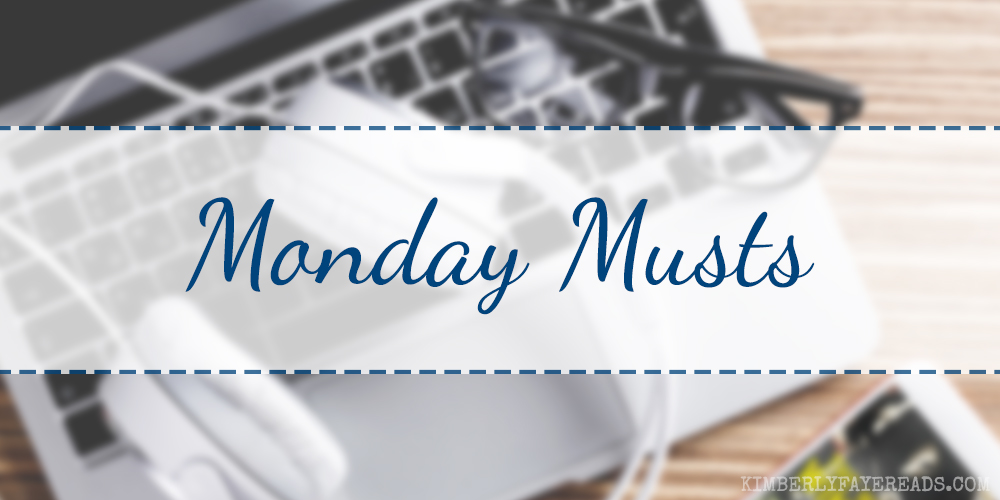 Oh, hey it's the start of a new week and you know what that means — a new Monday Musts post! Are you ready to see what I'm calling a Must Read, Must Listen and Must See this week?

Must Read
Trailer Park Heart
by
Rachel Higginson
Genres:
Adult
,
Contemporary
,
Romance
Publication date:
October 23, 2018
Publisher:
Self-Published
Format:
eARC
, 362 pages
Add it:
Goodreads
Buy it:
Amazon
Trailer park born and raised. It's my legacy. That's how my mama lived. And that's how her mama lived. It's the life I was born into and it's the life I swore I would leave the second I was old enough to make it out.

Only legacies have a funny way of sneaking up on you. An innocent decision the night of high school graduation led to a series of complications in my plans to escape.

Seven years later, I've resigned myself to this small town and the roots I'm tied to. Nothing could make me leave. And nothing could make me spill the secrets that keep me here.

Until he walks back into town with a chip on his shoulder and a stupid hunch nobody else in town has been smart enough to follow.

Levi Cole is my opposite. Born on the right side of the tracks with family money to spare, he's the kind of black sheep that can afford to be rebellious—because his family will always pay for his mistakes. He's also the only living heir to Cole Family Farms, after his brother Logan was killed in duty seven years ago.

He sees something in my life that he thinks he has a right to. But he's wrong. And obnoxious. And he needs to take his stubborn good looks and that intense way he looks at me and go back to wherever it was he came from.

I know better than to trust men like him. I was born and raised in a trailer park, I know nothing good happens to girls like me—girls with trailer park lives and trailer park hearts. Especially from gorgeous, kind, pigheaded men like him.
Trailer Park Heart was a beautiful, heartfelt and satisfying story. Rachel's totally been promoted to auto-buy author status for me.
Must Listen
Kacey Musgraves is quickly becoming one of my favorite female country artists.
Oh, I bet you think you're John Wayne
Showing up and shooting down everybody
You're classic in the wrong way
And we all know the end of the story
'Cause everyone knows someone who kills the buzz
Every time they open up their mouth
Yeah, everyone knows someone who knows someone
Who thinks they're cooler than everybody else
Must See
Y'all know I'm a big college football fan. I mean, I'm a big football fan in general, but college football will always be my favorite. There's just something MORE to it. Every week during College Gameday, Tom Rinaldi tells a story that usually gets at least a tear or two. Last week? I sobbed. What started mid-morning on Saturday came to a total head on Saturday evening during the Purdue/Ohio State game. Grab some tissues before you watch this one.

Let's Chat
What are YOUR Monday Musts?
Leave them in the comments!
Monday Musts was created by Jessica @ Lovin' los libros.