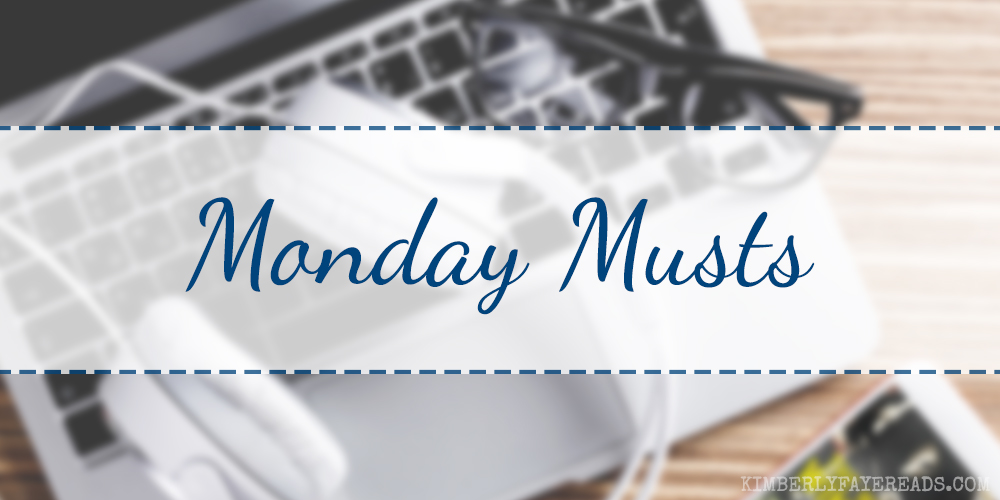 Oh, hey it's the start of a new week and you know what that means — a new Monday Musts post! Are you ready to see what I'm calling a Must Read, Must Listen and Must See this week?

Must Read
Kiss the Girl
by
Tara Sivec
Series:
Naughty Princess Club #3
Genres:
Adult
,
Contemporary
,
Romance
Publication date:
September 4, 2018
Publisher:
SMP Swerve
Format:
eARC
, 304 pages
How I got it:
From the publisher
Add it:
Goodreads
Buy it:
Amazon
Meet the Naughty Princess Club, a series from USA Today bestselling author Tara Sivec that brings readers to Fairytale Lane and the hilarity—and romance—that three women fall into once they decide to strut their stuff and bring on their own happily ever after.

While her friends have broken free of their insecurities, Ariel Waters is struggling to come out of her shell. Her ex-husband took away her voice and her self-confidence, and Ariel is drowning under a sea of debt to afford the alimony she has to pay him. She refuses to ever fall for a man's charms again, and is determined to make her own way.

When her house and her beloved antiques are taken by the bank after too many missed payments, Ariel finds herself adrift until the infuriatingly charming Eric Sailor comes to her rescue. Although she can't stand the millionaire playboy, Eric's kindness and unconditional support reveal hidden depths and a love that Ariel never imagined she could find.

But there are outside influences who will stop at nothing to keep them apart; can Ariel and Eric weather the storm and find a way to be together?
Tara Sivec's Naughty Princess Club series is one of my most delightful discoveries of 2018 so far. I loved this series more than I can even say. Despite loving Cindy and Belle's stories, I kinda feel like I've just been waiting to get Ariel's since meeting her in the first book. It was everything I wanted and more. If this series isn't yet on your TBR, do something about that. You won't regret it.
Must Listen
There's something about the duo of Jason Aldean and Miranda Lambert that just freaking works. I love this one.
Whiskey's supposed to drown the memory
I've gone from one to one too many
And the thing that really gets me
Is how your memory drowns the whiskey
Must See
I probably shouldn't admit just how hard this makes me laugh… but I totally get the giggles every time I watch it. 

Let's Chat
What are YOUR Monday Musts?
Leave them in the comments!
Monday Musts was created by Jessica @ Lovin' los libros.