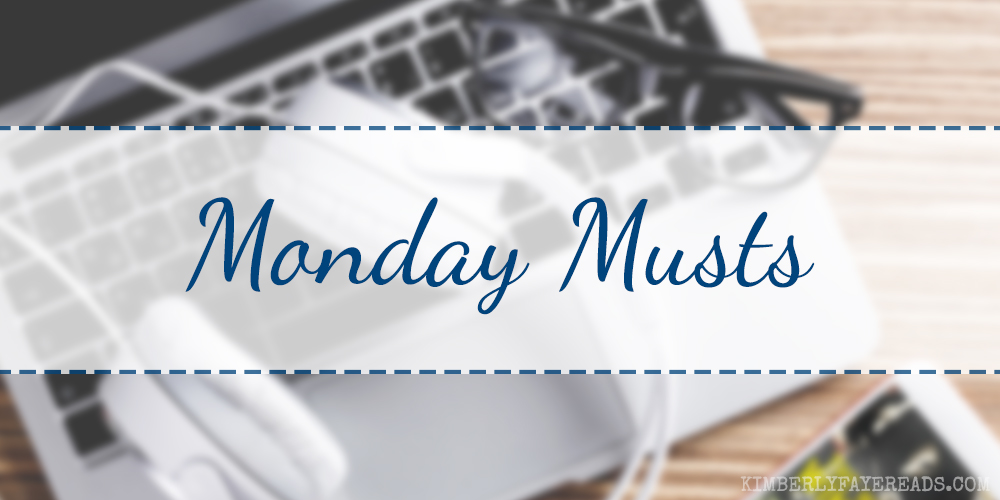 Oh, hey it's the start of a new week and you know what that means — a new Monday Musts post! Are you ready to see what I'm calling a Must Read, Must Listen and Must See this week?

Must Read
In Bed with the Beast
by
Tara Sivec
Series:
Naughty Princess Club #2
Genres:
Adult
,
Contemporary
,
Romance
Publication date:
June 5, 2018
Format:
eARC
, 304 pages
How I got it:
NetGalley
Add it:
Goodreads
Buy it:
Amazon
Living in her overprotective dad's basement, shy Belle lives her life through books. Being a part of the Naughty Princess Club is the first adventure she's ever had, plus she desperately needs the money to save one of her favorite places - the local library.

But when her new friends and new business gets her kicked out of her dad's house, Belle is rescued by the surly Vincent "Beast" Adams who invites her to be his house guest until she gets back on her feet. Despite his attitude problem and long list of rules, Belle finds herself warming to the muscled man with a penchant for growling and starts seeing a gentle side to him that wasn't there before.

Yet there's a room that Beast keeps locked and Belle keeps getting hints that Beast is hiding something…can a nerdy librarian tame the beast or will their romance be over before it has a chance to blossom?
Tara Sivec's Naughty Princess Club series is everything I never knew I needed in my life. It's funny, sassy and swoony. I love me a good fairytale retelling and she's consistently knocking it out of the park with these books.
Must Listen
I'm getting back in Luke mood because I'll be going to his concert in less than a month! Woo hoo!
Sunrise, sunburn, sunset, repeat
Moonlight, all night, crashing into me
Nothing will ever be easy as you and me
Tangled up with nowhere to be
Just sunrise, sunburn, sunset, repeat
Sunrise, sunburn, sunset, repeat
Must See
Bingo!

Let's Chat
What are YOUR Monday Musts?
Leave them in the comments!
Monday Musts was created by Jessica @ Lovin' los libros.