Happy Wednesday! It's time for a midweek reading round up, as I talk about what I'm currently reading, what I just finished and what I've added to my TBR in this week's WWW Wednesday post!R.

In Bed with the Beast by Tara Sivec
Series: Naughty Princess Club #2
Genres: Adult, Contemporary, Romance
Publication date: June 5, 2018
Publisher: SMP Swerve
Format: eARC, 304 pages
Narrator: Andi Arndt, Zachary Webber
Add it: Goodreads
Buy it: Amazon

A tale as old as time: she needs a place to stay, he's a grump with a secret and an extra room...can love find a way?

Meet the Naughty Princess Club, a series from USA Today bestselling author Tara Sivec that brings readers to Fairytale Lane and the hilarity—and romance—that three women fall into once they decide to strut their stuff and bring on their own happily ever after.

Living in her overprotective dad's basement, shy Belle lives her life through books. Being a part of the Naughty Princess Club is the first adventure she's ever had, plus she desperately needs the money to save one of her favorite places - the local library.

But when her new friends and new business gets her kicked out of her dad's house, Belle is rescued by the surly Vincent "Beast" Adams who invites her to be his house guest until she gets back on her feet. Despite his attitude problem and long list of rules, Belle finds herself warming to the muscled man with a penchant for growling and starts seeing a gentle side to him that wasn't there before.

Yet there's a room that Beast keeps locked and Belle keeps getting hints that Beast is hiding something…can a nerdy librarian tame the beast or will their romance be over before it has a chance to blossom?
I'm really excited to be (finally) reading the next Naughty Princess Club book. I hoped I would read most of it/all of it last night before bed, but it was a long day and I was struggling to focus on reading. Sooooon.
Getting Schooled by Emma Chase
Series: Getting Schooled #1
Genres: Adult, Contemporary, Romance
Publication date: Februrary 27, 2018
Publisher: Audible Studios
Format: Audiobook, Length: 7 hours and 15 minutes
Narrator: Zachary Webber, Andi Arndt
Add it: Goodreads
Buy it: Amazon

Head of the class...

Garrett Daniels has this whole life thing figured out.

The cocky, charismatic former high school star quarterback is an idolized football coach and "cool" teacher in the hometown where he's not just a golden boy — he's platinum. He has good friends, a great house on the lake, and the best damn sidekick a man could ask for: Snoopy, the albino beagle.

Then...Callie Carpenter comes home.

And knocks him right on his tight end zone.

Back to school...

Callie has a pretty sweet life herself...on the other side of the country. But circumstances — that she'd prefer to never speak of again — have brought her back home, helping out her parents and substitute teaching at her old high school.

Now she's facing bickering, raging hormones, constant gossip, awkward weirdness, and drama galore...and that's just the teachers.

Just like old times...

When Garrett offers to show his former high school sweetheart the secrets of his winning teacher ways, Callie jumps at the chance - and then has to stop herself from jumping him.

Good friends are all they can ever be.

Or...these teachers just might end up getting schooled — hard — by love.
I loooooooved this book so stinking much. It was classic Emma Chase, with an amazing hero and fantastic heroine and all the feels and sexy times. I borrowed the audiobook from the Audible Romance Package, but I'll be buying a copy for myself. I also foresee needing this in print, too…
The Varlet and the Voyeur by L.H. Cosway, Penny Reid
Series: Rugby #4
Genres: Adult, Contemporary, Romance
Publication date: June 11, 2018
Publisher: Self-Published
Format: eARC, 410 pages
Add it: Goodreads
Buy it: Amazon

THE VARLET (and the VOYEUR)
William Moore is a long way from home. A farm boy from Oklahoma, he's now the most well-respected member of the Irish rugby team. But appearances are often deceptive, and Will isn't the clean-cut, all-American good-guy everyone imagines him to be. He's got a secret, one that will tarnish his reputation forever.

THE VOYEUR (and the VARLET)
Josey Kavanagh is a self-proclaimed mess, but she's finally getting her shi…uh, act together. She's set her sights on becoming a veterinarian, but there's one teeny tiny road bump. Her living arrangements are coming to an abrupt end, leaving Josey homeless and in need of a job to pay her way through college.

THE PLAN
What he needs is a companion to keep him on the right path.
What she needs is an apartment with free rent.
Will is convinced Josey will make the perfect companion, since she's brutally honest and basically 'just one of the guys.' Josey is convinced she can ensure Will doesn't succumb to his voyeuristic proclivities by keeping a scrupulous eye on him.
Except, what happens when the varlet is tempted by the voyeur, and vice-versa?!
Perchance something very, very volatile. And vexing.
I was lucky to get an early review copy of The Varlet and the Voyeur last week and I just can't wait to dive into it. I'm so excited for more L.H. Cosway and Penny Reid!


What are your "W"s this week?
Leave 'em in the comments!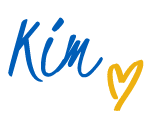 WWW Wednesday is hosted by Should Be Reading. I just tweaked it a bit.