Happy Wednesday! It's time for a midweek reading round up, as I talk about what I'm currently reading, what I just finished and what I've added to my TBR in this week's WWW Wednesday post!

The Wild Heir by Karina Halle
Genres: Adult, Contemporary, Romance
Publication date: May 17, 2018
Publisher: Self-Published
Add it: Goodreads

At first glance I probably seem like any good-looking guy in their late twenties. I have an obscene amount of confidence, a tattooed body sculpted by the Nordic gods, and I love the ladies as much as they love me.

If I'm not BASE jumping or car racing, I'm chasing other devious thrills with the woman of the week. And that's fine if you're the average single guy.
But I'm not the average single guy.
​
​I'm Crown Prince Magnus of Norway and my latest scandal just landed my entire royal family in hot water.

Now the only way the monarchy can save face is for me to smarten up – publicly. If I don't, I'll no longer be heir apparent to the throne. So it's either I abdicate my future role as King or…
I get married.
To a blue-blooded stranger.

Enter Princess Isabella of the tiny country of Liechtenstein.

Quiet, intelligent, and uniquely beautiful, Ella doesn't like this arrangement any more than I do and she's not afraid to show it. She says I'm a womanizer, that I don't take anything seriously, that my ego should be taken down a few pegs, and I think she aims to make me miserable for the rest of my life.

But even as our arranged marriage becomes a war of wit and words, I'm determined to break through Ella's prim and proper façade to find the wild​, sexual​ and risk-taking woman underneath. I want to uncover the Queen inside her.

The only question is – will she let me?
I can't even tell you how excited I was to get a chance to read and review The Wild Heir in advance of release.
One Baby Daddy by Meghan Quinn
Series: Dating by Numbers #3
Genres: Adult, Contemporary, Romance
Publication date: May 17, 2018
Add it: Goodreads

"What are you doing now that your team is out of the running for the Stanley Cup?"

Forget.

I need to forget. I need an escape.

Only one person isn't falling for my reputation as the NHL's Golden Boy; she captured my attention the minute she called me out for snooping through my best friend's house. She didn't want to hear my reason--she only wanted to playfully give me a hard time.

Adalyn is bold, sassy--and the perfect escape.

She's everywhere. In town and in my dreams, and suddenly I need to spend every waking moment with her.

And I do, making this summer the best off-season I've ever had.

But in the midst of getting lost in Adalyn, what I don't expect is to get her pregnant.

And what I definitely don't expect is having to fight for her affection.
Meghan Quinn knocked it out of the park again! I've been waiting on Hayden's book since I first met him in an earlier book. It didn't work out in Three Blind Dates, which made me sad the first time around, but now that I've got the full story? I'm thrilled. I loved this one.
Filthy Gods by R. Scarlett
Series: American Gods #0.5
Genres: Contemporary, Romance
Publication date: May 15, 2018
Add it: Goodreads
Buy it: Amazon

Young. Wealthy. Elite. Attractive. The gentlemen's secret society at Yale was filled with them.

And Nathaniel Radcliffe, the bane of my existence, was one of them.

As the right hand of the American Gods, he was conceited and arrogant. A dangerously handsome man in a tailored custom suit and shiny black oxford loafers.

The classroom was our battlefield. We made a sport out of arguing and debating, ready to do anything in order to win over the other.

Deadly opponents, deadlier minds.

I'd sworn I'd never give him the upper hand, until...

The secret I've been hiding for the last three years?

He just discovered it… and now he has all the power.
I've never read any of R. Scarlett's books, but I've been seeing Filthy Gods all over the place the last few days. Imagine my surprise when I won a copy from a bouncy box giveaway on Amazon! Huzzah! I can't wait to have time to dive into this one.


What are your "W"s this week?
Leave 'em in the comments!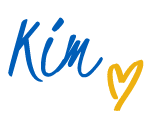 WWW Wednesday is hosted by Should Be Reading. I just tweaked it a bit.