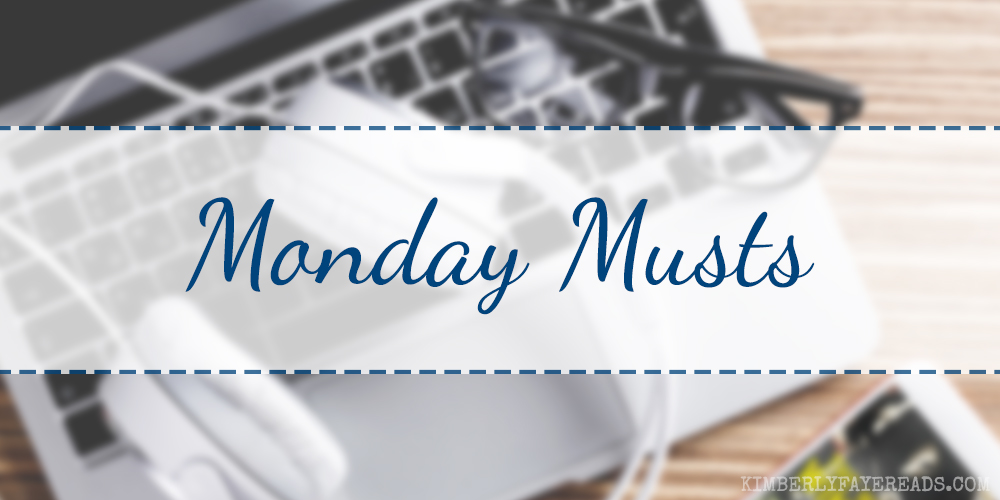 Oh, hey it's the start of a new week and you know what that means — a new Monday Musts post! Are you ready to see what I'm calling a Must Read, Must Listen and Must See this week?

Must Read
One Baby Daddy
by
Meghan Quinn
Series:
Dating by Numbers #3
Genres:
Adult
,
Contemporary
,
Romance
Publication date:
May 17, 2018
Publisher:
Self-Published
Add it:
Goodreads
"What are you doing now that your team is out of the running for the Stanley Cup?"

Forget.

I need to forget. I need an escape.

Only one person isn't falling for my reputation as the NHL's Golden Boy; she captured my attention the minute she called me out for snooping through my best friend's house. She didn't want to hear my reason--she only wanted to playfully give me a hard time.

Adalyn is bold, sassy--and the perfect escape.

She's everywhere. In town and in my dreams, and suddenly I need to spend every waking moment with her.

And I do, making this summer the best off-season I've ever had.

But in the midst of getting lost in Adalyn, what I don't expect is to get her pregnant.

And what I definitely don't expect is having to fight for her affection.
I've been waiting on Hayden's story since I first met him in … whatever book that was. I originally hoped he would get his HEA in Three Blind Dates but it wasn't meant to be. He and Adalyn were, however. So much love for One Baby Daddy.
Must Listen
I'm loving this one from Tyler Farr. It's super catchy and I find myself singing along every time I hear it.
Live by the sun, love by the moon
Pick up your girl when the workin's through
Light up the night 'til the sky turns blue
Live by the sun, love by the moon
Must See
[code]
This is suuuuuuuper random, but I couldn't not share it. Yesterday while I was at the gym, I glanced up at one of the TVs just in time to see the name of my (tiny) hometown flash across the screen. Of course I was totally puzzled because I live about 4 hours from said town, in a totally different state, now. I had little context because the TV wasn't captioned, but I realized it wasn't a news story, but a commercial. Naturally I had to look it up. Kinda cool. Seriously random.

Let's Chat
What are YOUR Monday Musts?
Leave them in the comments!
Monday Musts was created by Jessica @ Lovin' los libros.