Happy Wednesday! It's time for a midweek reading round up, as I talk about what I'm currently reading, what I just finished and what I've added to my TBR.

Cocky Bastard by Penelope Ward, Vi Keeland
Genres: Adult, Contemporary, Romance
Publication date: August 14, 2015
Publisher: Audible Studios
Format: Audiobook, Length: 7 hours and 59 minutes
Narrator: Michelle Ferguson, Aaron Abano
How I got it: Audible Romance Package
Add it: Goodreads
Buy it: Amazon

He was someone who belonged in my wildest fantasies instead of a rest stop in the middle of Nebraska.

A sexy, cocky, Australian named Chance was the last person I expected to run into on my cross-country drive.

When my car broke down, we made a deal. Next thing I knew, we were traveling together, spending sexually-tense nights in hotels and taking unplanned detours.

My ordinary road trip turned into the adventure of a lifetime. It was all fun and games until things got intense.

I wanted him, but Chance wouldn't make a move. I thought he wanted me too, but something was holding him back.

I wasn't supposed to fall for the cocky bastard, especially when I knew we'd be going our separate ways.

All good things must come to an end, right?

Except our ending was one I didn't see coming.
I bought the eBook for Cocky Bastard ages ago, but just never got around to reading it. I decided to borrow the audiobook through the Audible Romance Package on Sunday because… reasons. (If you're following #cockygate at all, you know exactly why. If you're not following it, just do a search on Twitter and be prepared to fall down the most ridiculous rabbit hole ever.)
Royally Endowed by Emma Chase
Series: Royally #3
Genres: Adult, Contemporary, Romance
Publication date: August 14, 2017
Publisher: Self-Published
Format: eBook, 275 pages
How I got it: I bought it!
Add it: Goodreads
Buy it: Amazon

Logan St. James is a smoldering, sexy beast. Sure, he can be a little broody at times—but Ellie Hammond's willing to overlook that. Because, have you seen him??

Sexy. As. Hell.

And Ellie's perky enough for both of them.

For years, she's had a crush on the intense, protective royal security guard—but she doesn't think he ever saw her, not really.

To Logan, Ellie was just part of the job—a relative of the royal family he'd sworn to protect. Now, at 22 years old and fresh out of college, she's determined to put aside her X-rated dreams of pat-downs and pillow talk, and find a real life happily ever after.

The Queen of Wessco encourages Ellie to follow in her sister's footsteps and settle down with a prince of her own. Or a duke, a marquis…a viscount would also do nicely.

But in the pursuit of a fairy tale ending, Ellie learns that the sweetest crushes can be the hardest to let go.

***

Logan St. James grew up on the wrong side of the tracks, in a family on the wrong side of the law. But these days, he covers his tattoos and scars with a respectable suit. He's handsome, loyal, brave, skilled with his hands and…other body parts.

Any woman would be proud to bring him home to her family.

But there's only one woman he wants.

For years he's watched over her, protected her, held her hair back when she was sick, taught her how to throw a punch, and spot a liar.

He dreams of her. Would lay down his life for her.

But beautiful Ellie Hammond's off-limits.

Everybody knows the bodyguard rules:
Never lose focus, never let them out of your sight, and never, ever fall in love.
I enjoyed my binge of Emma Chase's Royally series SO MUCH. Royally Endowed was wonderful. I shipped Ellie and Logan long before I probably should've, so I was thrilled to see them matched in the final book. Loved this so much!
One Baby Daddy by Meghan Quinn
Series: Dating by Numbers #3
Genres: Adult, Contemporary, Romance
Publication date: May 17, 2018
Publisher: Self-Published
Format: eARC, How I got it: From the author
Add it: Goodreads

"What are you doing now that your team is out of the running for the Stanley Cup?"

Forget.

I need to forget. I need an escape.

Only one person isn't falling for my reputation as the NHL's Golden Boy; she captured my attention the minute she called me out for snooping through my best friend's house. She didn't want to hear my reason--she only wanted to playfully give me a hard time.

Adalyn is bold, sassy--and the perfect escape.

She's everywhere. In town and in my dreams, and suddenly I need to spend every waking moment with her.

And I do, making this summer the best off-season I've ever had.

But in the midst of getting lost in Adalyn, what I don't expect is to get her pregnant.

And what I definitely don't expect is having to fight for her affection.
I've been waiting for Hayden's story FOREVER and this one just landed on my iPad in the last day or so. I can't wait to dive in!


What are your "W"s this week?
Leave 'em in the comments!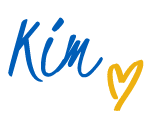 WWW Wednesday is hosted by Should Be Reading. I just tweaked it a bit.