Happy Wednesday! It's time for a midweek reading round up, as I talk about what I'm currently reading, what I just finished and what I've added to my TBR.

Misadventures of a College Girl by Lauren Rowe
Series: Misadventures #8
Genres: New Adult, Contemporary, Romance
Publication date: February 27, 2018
Publisher: Blackstone Audio, Inc.
Format: Audiobook, Length: 5 hours and 44 minutes
Narrator: Lauren Rowe
How I got it: From the library
Add it: Goodreads
Buy it: Amazon

Straitlaced freshman Zooey Cartwright has arrived at UCLA determined to have a heck of a lot more fun in college than she did in high school. What's the first item on Zooey's agenda before classes start in two days? Losing her pesky V card. She's definitely not looking for a boyfriend, so where can Zooey find the right guy to do the deed and move along without a backward glance? At a party thrown by a bunch of football players, of course. Enter Tyler Caldwell. A beast on the field and off, cocky as heck, and often wearing T-shirts with sayings like "God's Gift to Womankind," Tyler is most definitely not boyfriend material. After a make-out session with Tyler leaves Zooey entirely unsatisfied, she is determined never to see him again. But her schedule lands her in not one but two of his classes, and it doesn't take long before Tyler and Zooey have reached an arrangement for Tyler to teach Zooey exactly what she wants to know―and a whole lot more she never bargained for. Can Zooey surrender her body to this bad boy without giving him her heart, too?
I'm living for these Misadventures books on audio. I just started this one at the gym today, so I'm only about an hour in so far, but I'm pretty well hooked.
Jock Row by Sara Ney
Series: Jock Hard #1
Genres: New Adult, Contemporary, Romance
Publication date: May 3, 2018
Publisher: Self-Published
Format: eARC, How I got it: From the author
Add it: Goodreads

Scarlett is always the sensible one: The sober driver. The planner. The one holding your hair back while you're worshiping the porcelain gods.

Week-after-week, she visits Jock Row with her friends—the university's hottest party scene and breeding ground for student athletes. And if keeping her friends out of trouble, and guys out of their pants, was a sport, she'd be the star athlete.

Being a well known jock-blocker gets her noticed for all the wrong reasons; just like that, she's banned from Jock Row. NO GUY WANTS A GIRL AROUND WHO KEEPS THEIR JOCK FRIENDS FROM GETTING LAID.

"Rowdy" Wade is the hot shot short-stop for the university's baseball team—and the unlucky bastard who drew the short straw: keep little Miss Goody Two-Shoes out of the Baseball House.

But week-after-week Scarlett returns, determined to get inside.
Jock Hard gave me all the cheesy grins and heart eyes and I freaking loved it. What a great start to a new series from an author I've come to love over the last few months. If this book isn't on your TBR, you need to do something about that.
Making Up by Lucy Parker
Series: London Celebrities #3
Genres: Adult, Contemporary, Romance
Publication date: May 28, 2018
Publisher: Carina Press
Format: eARC, 254 pages
How I got it: From the publisher

Once upon a time, circus artist Trix Lane was the best around. Her spark vanished with her confidence, though, and reclaiming either has proved…difficult. So when the star of The Festival of Masks is nixed and Trix is unexpectedly thrust into the spotlight, it's exactly the push she needs. But the joy over her sudden elevation in status is cut short by a new hire on the makeup team.

Leo Magasiva: disgraced wizard of special effects. He of the beautiful voice and impressive beard. Complete dickhead and—in an unexpected twist—an enragingly good kisser.

To Leo, something about Trix is…different. Lovely. Beautiful, even though the pint-size, pink-haired former bane of his existence still spends most of her waking hours working to annoy him. They've barely been able to spend two minutes together for years, and now he can't get enough of her. On stage. At home. In his bed.

When it comes to commitment, Trix has been there, done that, never wants to do it again. Leo's this close to the job of a lifetime, which would take him away from London—and from Trix. Their past is a constant barrier between them.

It seems hopeless.

Utterly impossible.

And yet…
I love Lucy Parker's books! I was so excited to get my hands on this one early.


What are your "W"s this week?
Leave 'em in the comments!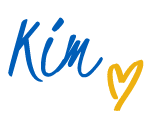 WWW Wednesday is hosted by Should Be Reading. I just tweaked it a bit.