Happy Wednesday! It's time for a midweek reading round up, as I talk about what I'm currently reading, what I just finished and what I've added to my TBR.

One and Only by Jenny Holiday
Series: Bridesmaids Behaving Badly #1
Genres: Adult, Contemporary, Romance
Publication date: February 27, 2018
Publisher: Forever
Add it: Goodreads
Buy it: Amazon

With her bridezilla friend on a DIY project rampage, bridesmaid Jane Denning will do anything to escape - even if it means babysitting the groom's troublemaker brother before the wedding. It should be a piece of cake, except the "cake" is a sarcastic former soldier who is 100% wicked hotness and absolutely off-limits.

Cameron MacKinnon is ready to let loose after returning from his deployment. But first he'll have to sweet talk the ultra-responsible Jane into taking a walk on the wild side. Turns out, riling her up is the best time he's had in years. But what happens when the fun and games start to turn into something real?
I'm about 75% through One and Only and I'm completely enamored with it. It's funny, sweet and a whole lot sexier than I thought it would be. Once you get through the delicious slow burn, that is.
The End Zone by L.J. Shen
Genres: New Adult, Contemporary, Romance
Publication date: April 3, 2018
Publisher: Self-Published
Add it: Goodreads
Buy it: Amazon

The End Zone was just ok for me. There's not a lot of character development, but that's not why I'm giving two stars. I recognize it's a novella and not a full-length book. This one started off strong with Jolie and Sage becoming friends as kids. I thought I was in for a treat. But instead, I found the hero crass and a jerk, even after he came to his senses and decided he loved Jolie. Jolie, on the other hand, I enjoyed. She was funny. But enjoyment of her wasn't enough to save the novella for me. While I appreciate a good epilogue, the extended one given here made me roll my eyes.
This one just wasn't for me, but I'm definitely in the minority here. Shame, too, because that cover is hot.
More Than Words by Mia Sheridan
Publication date: June 12, 2018
Publisher: Forever
Add it: Goodreads
Buy it: Amazon

The moment she met Callen Hayes, eleven-year-old Jessica Creswell knew he was a broken prince. Her prince. They became each other's refuge, a safe and magical place far from their troubled lives. Until the day Callen kissed her--Jessica's first real, dreamy kiss—and then disappeared from her life without a word.

Years later, everyone knows who Callen Hayes is. Famous composer. Infamous bad boy. What no one knows is that Callen's music is now locked deep inside, trapped behind his own inner demons. It's only when he withdraws to France to drink his way through the darkness that Callen stumbles into the one person who makes the music return. Jessica. His Jessie. And she still tastes of fresh, sweet innocence . . . even as she sets his blood on fire.

But they don't belong in each other's worlds anymore. There are too many mistakes. Too many secrets. Too many lies. All they have is that instinctive longing, that need—and something that looks dangerously like love.
I do love a good Mia Sheridan book and More Than Words sounds like it'll be right up my alley. It also sounds like it'll probably destroy me, but I'm here for it.


What are your "W"s this week?
Leave 'em in the comments!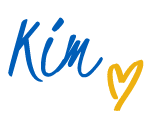 WWW Wednesday is hosted by Should Be Reading. I just tweaked it a bit.