Happy Wednesday! It's time for a midweek reading round up, as I talk about what I'm currently reading, what I just finished and what I've added to my TBR.

The Fall Up by Aly Martinez
Series: The Fall Up #1
Genres: Adult, Contemporary, Romance
Publication date: November 28, 2017
Publisher: Audible Studios
Format: Audiobook, Length: 8 hours and 12 minutes
Add it: Goodreads
Buy it: Amazon

I wanted to jump.
He made me fall.

As a celebrity, I lived in the public eye, but somewhere along the way, I'd lost myself in the spotlight.

Until he found me.

Sam Rivers was a gorgeous, tattooed stranger who saved my life with nothing more than a simple conversation.

But we were both standing on that bridge for a reason the night we met. The secrets of our pasts brought us together—and then tore us apart.

Could we find a reason to hold on as life constantly pulled us down?

Or maybe there's only one direction to go when two people fall in love at rock bottom—up.
The Fall Up has been on my TBR for ages and I just finally decided to read it, hoping I can finish in time for ApollyCon. That cover is gorgeous, and if I love the book as much as everyone else has, I'm going to want a signed copy on my shelves.
The One You Can't Forget by Roni Loren
Series: The Ones Who Got Away #2
Genres: Adult, Contemporary, Romance
Publication date: June 5, 2018
Publisher: Sourcebooks Casablanca
Format: eARC, 416 pages
Add it: Goodreads
Buy it: Amazon

Most days Rebecca Lindt feels like an imposter...
The world admires her as a survivor. But that impression would crumble if people knew her secret. She didn't deserve to be the one who got away. But nothing can change the past, so she's thrown herself into her work. She can't dwell if she never slows down.

Wes Garrett is trying to get back on his feet after losing his dream restaurant, his money, and half his damn mind in a vicious divorce. But when he intervenes in a mugging and saves Rebecca―the attorney who helped his ex ruin him―his simple life gets complicated.

Their attraction is inconvenient and neither wants more than a fling. But when Rebecca's secret is put at risk, both discover they could lose everything, including what they never realized they needed: each other.
I've been waiting for The One You Can't Forget since I put down The Ones Who Got Away. This series is amazing. I loved the second book even more than the first. I finished it in under a day… and it wasn't even a weekend day.
On the Plus Side by Alison Bliss
Series: A Perfect Fit #2
Genres: Adult, Contemporary, Romance
Publication date: June 27, 2017
Publisher: Forever
Format: Paperback, 336 pages
Add it: Goodreads
Buy it: Amazon

Big girls don't cry. They go after what they want.

Thanks to her bangin' curves, Valerie Carmichael has always turned heads-with the exception of seriously sexy Logan Mathis. Just Valerie's luck that the object of her lust-filled affection is also best friends with her overprotective brother. But Valerie's determined to get Logan's attention . . . even if it means telling a teeny little lie to get a job at his new bar.

Logan can't remember a time when Valerie didn't secretly fuel all his hottest fantasies. Now the curvaceous she-devil is working behind his bar, tempting him every damn night. It's only when he finds Valerie's naughty things-to-do list that Logan decides to break every rule in the book-by making each red-hot deed a reality.

No one warned them that they were going to fall this hard. And no one warned them that sometimes the smallest secrets can have the biggest consequences.
I've seen On the Plus Side — and the other books in this series — floating around for awhile now, but I never got around to reading them. I got my hands on this book and the third book over the weekend, so I'm looking forward to reading them. Sometime…


What are your "W"s this week?
Leave 'em in the comments!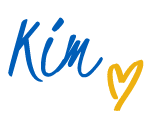 WWW Wednesday is hosted by Should Be Reading. I just tweaked it a bit.