Oh, hey it's the start of a new week and you know what that means — a new Monday Musts post! Are you ready to see what I'm calling a Must Read, Must Listen and Must See this week?


One Last Time
by
Corinne Michaels
Genres:
Adult
,
Contemporary
,
Romance
Publication date:
February 26, 2018
Publisher:
Self-Published
Format:
eBook
, 366 pages
How I got it:
Kindle Unlimited
Add it:
Goodreads
Buy it:
Amazon
I'm getting really good at cutting my losses.

First, the husband. Divorcing him was the best decision I ever made. But between single-parenting and job-hunting, I can't catch my breath. When a celebrity blogging position falls into my lap, I'm determined to succeed.

That is, until I get my first assignment and actually see Noah Frazier for the first time... practically naked and dripping wet. My heart races and I forget how to form complete sentences. His chiseled abs, irresistible smirk, and crystal blue eyes are too perfect to be real. So, what do I do? Get drunk and humiliate myself, of course.

I'm ready to forget the awkward night, yet Noah has no intention of allowing me to move on. Instead, he arranges for me to write a feature on him, ensuring a lot more time together. One embarrassing moment after another, one kiss after another, and before I can stop myself, I realize—I'm falling in love with him.

But when the unthinkable happens, can I even blame him for cutting his losses?

What I wouldn't give for just one last time...
I have been eyeing One More Time since I saw the gorgeous cover all over Facebook prior to its release. I'd never read a Corinne Michaels book, so I put it on my wishlist and waited for the reviews to pour in. After I saw five star review after five star review from people whose opinions I value, I decided I would read it. My god, you guys. This was beautiful. I laughed, cried and swooned. It was just as sexy as it was emotional and I loved it all. Will be seeking more Corinne Michaels books soon.
This Kelsea Ballerini song is easily one of my new favorites. It's so fun and catchy and I can't help but sing along at the top of my lungs when I hear it.
I hate Shakespeare and Gosling and cakes with white frosting
Two names in a heart-shaped tattoo
I think cupid is stupid and violets are purple not blue
I hate catching bouquets, the honeymoon phase
And letterman jackets don't fit
Your eyes can't hold stars and you'd die if your heart really skipped
I hate love songs (I hate love songs)
Yeah, I really do (I really do)
I hate love songs (I hate love songs)
But I love you

This is just about the only valid reason I can see for the time change. P.S. DST is totally winning and kicking my ass. I'm tired.


What are YOUR Monday Musts?
Leave them in the comments!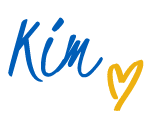 Monday Musts was created by Jessica @ Lovin' los libros.