Happy Wednesday! It's time for a midweek reading round up, as I talk about what I'm currently reading, what I just finished and what I've added to my TBR.

Second Chance Charmer by Brighton Walsh
Series: Southern Heat #1
Genres: Adult, Contemporary, Romance
Publication date: March 19, 2018
Publisher: Self-Published
Format: eARC, How I got it: From the author
Add it: Goodreads

Willow Haven's content. Okay, that's a lie, but she has been trying her damndest. Trouble is, it never sticks. Second oldest in a family her town was named after, she's always felt the pressure. From the townspeople, from her sisters, but most of all from her daddy—the original Good Old Boy and Havenbrook's reigning mayor. The only time she didn't feel that stress had been those blissful months spent in the arms of the resident bad boy. The same one who broke her heart beyond repair when he left without a word.

Life hasn't come easy for Finn Thomas. He's had to claw and fight for everything he's ever had—and truth be told, it hasn't been much. He spent the first eighteen years of his life living so far from the wrong side of the tracks, he couldn't even see them through his trailer window. The only thing that ever came easy for him and made his sorry ass happy was the one girl he loved with all his heart. And the one thing he had no choice but to leave behind.

When an opportunity arises to return to his tiny, southern hometown and open the first bar in a formerly dry county, he jumps at the chance. That won't win him points with the mayor, who's hell bent on making Finn's life a nightmare for sullying his namesake. But too bad for Mayor Haven, Finn's got his sights set on more than just the town, and this time he won't be scared off quite so easily.
New Brighton Walsh! New Brighton Walsh! Hooray! I just started this one yesterday, but I can already tell I'm going to absolutely love Finn and Willow. Second chance romances are one of my favorite tropes, everything Brighton writes is amazing and I love the southern small town setting. I can't wait to sit down and read more today! (In fact, I think that's exactly how I'm going to spend my lunch hour today…)
TRIP by T. Torrest
Genres: New Adult, Contemporary, Romance
Publication date: March 15, 2018
Publisher: Self-Published
Add it: Goodreads

Trip Wiley wasn't always a Hollywood movie star.
In fact, he wasn't always Trip Wiley.
Back in 1990, he was better known as Trip Wilmington, the new kid in town.
New place, new school... same old story.
No big deal. It's not like this is the first time he's been forced to start over.
But seventeen years of city living hasn't prepared him for life in the suburbs...
or for Layla Warren.
Layla is smart, funny, beautiful... the kind of girl every guy dreams about.
Trip should know.
He's been falling for her since the first minute he saw her.
And his life hasn't been the same since.
Oh. My. Gods. Trip. Trip and Layla. It's been years since I first met them in Remember When and fell head over heels for both of them. When Tina said she was writing the first book from Trip's POV, I can't even begin to tell you how excited I was. I got my hands on the book on Monday and promptly began reading and made it through over 80% of the book in basically one sitting before I HAD TO go to bed. I finished it last night and I can say I think I'm even more in love with them now than I was before. It was perfection. Fans of the series will be thrilled with this, I suspect. If you've not yet read this series, you have to make time to give it a go. It remains one of my all-time favorites.
Sinner by Sierra Simone
Series: Priest #2
Genres: Adult, Contemporary, Romance
Publication date: March 15, 2018
Publisher: Self-Published
Add it: Goodreads
Buy it: Amazon

I'm not a good man, and I've never pretended to be. I don't believe in goodness or God or any happy ending that isn't paid for in advance.

What do I believe in? Money. Sex. Macallan 18.

They have words for men like me—playboy. Womanizer. Skirt chaser.

My brother used to be a priest, and he only has one word for me.

Sinner.
Oooooh boy, Sinner is on my iPad. I'll be starting it this weekend and I cannot wait. Sierra's writing is amazing and her books are totally filthy and that's one hell of a combination!


What are your "W"s this week?
Leave 'em in the comments!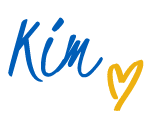 WWW Wednesday is hosted by Should Be Reading. I just tweaked it a bit.