Happy Wednesday! It's time for a midweek reading round up, as I talk about what I'm currently reading, what I just finished and what I've added to my TBR.

Devil in Spring by Lisa Kleypas
Series: The Ravenels #3
Genres: Historical Romance
Publication date: February 21, 2017
Publisher: Avon Books
Format: eBook, 288 pages
How I got it: I bought it!
Add it: Goodreads
Buy it: Amazon

An eccentric wallflower…

Most debutantes dream of finding a husband. Lady Pandora Ravenel has different plans. The ambitious young beauty would much rather stay at home and plot out her new board game business than take part in the London Season. But one night at a glittering society ball, she's ensnared in a scandal with a wickedly handsome stranger.

A cynical rake…

After years of evading marital traps with ease, Gabriel, Lord St. Vincent, has finally been caught-by a rebellious girl who couldn't be less suitable. In fact, she wants nothing to do with him. But Gabriel finds the high-spirited Pandora irresistible. He'll do whatever it takes to possess her, even if their marriage of convenience turns out to be the devil's own bargain.

A perilous plot…

After succumbing to Gabriel's skilled and sensuous persuasion, Pandora agrees to become his bride. But soon she discovers that her entrepreneurial endeavors have accidentally involved her in a dangerous conspiracy—and only her husband can keep her safe. As Gabriel protects her from their unknown adversaries, they realize their devil's bargain may just turn out to be a match made in heaven...
I'm 1000% in love with Pandora, Gabriel and this book. The glimpses into the married life of two of my all-time favorite characters, Evie and Sebastian from Devil in Winter, are giving me ALL THE FEELS. I just don't want this one to end, but I'm also itching to get to the next book in the series.
From Lukov with Love by Mariana Zapata
Genres: Adult, Contemporary, Romance
Publication date: February 1, 2018
Publisher: Self-Published
Format: eBook, 493 pages
How I got it: I bought it!
Add it: Goodreads
Buy it: Amazon

If someone were to ask Jasmine Santos to describe the last few years of her life with a single word, it would definitely be a four-letter one.

After seventeen years—and countless broken bones and broken promises—she knows her window to compete in figure skating is coming to a close.

But when the offer of a lifetime comes in from an arrogant idiot she's spent the last decade dreaming about pushing in the way of a moving bus, Jasmine might have to reconsider everything.

Including Ivan Lukov.
Y'all know how obsessed I am with Mariana Zapata's books. If you don't, you probably should. She's amazing, her characters are equally so and the stories are EVERYTHING. I'll be rereading this one soon. I'm going to try to hold off until it releases on audio, but… I might not make it.
Southern Spinster by Cassie Mae
Genres: Adult, Contemporary, Romance
Publication date: February 19, 2018
Publisher: Self-Published
Format: eARC, How I got it: From the author
Add it: Goodreads
Buy it: Amazon

Cupid had his sights set on her… but he aimed a little too well.

Maybelle Monroe is ready to find that man of her dreams. At thirty-six, she feels her clock ticking, and there are no takers in her hometown in Alabama. After a disastrous date—or non-date—Maybelle's desperation hits an all-time high, and she books herself a week-long trip in Frostville, a magical mansion in Michigan said to be haunted by Cupid.

Accompanied by her brother, she enters the mansion ready to get shot right in the heart with an arrow, but when two perfect men start giving her attention, something she never thought would happen, she has to decide which one is Mr. Right.
It's been ages since I read a Cassie Mae book, but I couldn't pass up the opportunity to read this one when I was given the opportunity. It sounds like a perfect book to read on or near Valentine's Day book, don't you think?


What are your "W"s this week?
Leave 'em in the comments!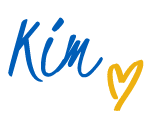 WWW Wednesday is hosted by Should Be Reading. I just tweaked it a bit.