Oh, hey it's the start of a new week and you know what that means — a new Monday Musts post! Are you ready to see what I'm calling a Must Read, Must Listen and Must See this week?


From Lukov with Love
by
Mariana Zapata
Genres:
Adult
,
Contemporary
,
Romance
Publication date:
February 1, 2018
Publisher:
Self-Published
Add it:
Goodreads
Buy it:
Amazon
If someone were to ask Jasmine Santos to describe the last few years of her life with a single word, it would definitely be a four-letter one.

After seventeen years—and countless broken bones and broken promises—she knows her window to compete in figure skating is coming to a close.

But when the offer of a lifetime comes in from an arrogant idiot she's spent the last decade dreaming about pushing in the way of a moving bus, Jasmine might have to reconsider everything.

Including Ivan Lukov.
This boooooook. The thing about having an author whose books you absolutely love is that you know you're going to love it before you even start it. What I didn't know is that it would wind up tied for third in my favorite of all her books. I'm going to talk so much about this book. You're probably going to get so sick of hearing about it. SO MUCH LOVE for From Lukov with Love and Mariana Zapata.
I first heard American Scandal when I went to see Ashley last fall. Unlike most of her songs, I didn't fall in love with it immediately. Now that I've heard it on the radio a couple times, my feelings have changed. The chorus gives me all the heart eyes. Plus Ashley's voice is just freaking phenomenal.
Hold me baby, hold me like you ain't mine to hold
Oh kiss me baby kiss me, like you don't care who knows
Oh love me baby love me like Kennedy and Monroe

I'm such a sucker for the NFL editions of Bad Lip Reading. This isn't one of the better ones, but I still got a few chuckles.


What are YOUR Monday Musts?
Leave them in the comments!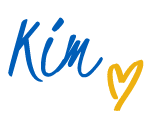 Monday Musts was created by Jessica @ Lovin' los libros.