Happy Wednesday! It's time for a midweek reading round up, as I talk about what I'm currently reading, what I just finished and what I've added to my TBR.

Marrying Winterborne by Lisa Kleypas
Series: The Ravenels #2
Genres: Historical Romance
Publication date: May 31, 2016
Publisher: Avon Books
Format: eBook, 416 pages
Add it: Goodreads
Buy it: Amazon

A ruthless tycoon

Savage ambition has brought common-born Rhys Winterborne vast wealth and success. In business and beyond, Rhys gets exactly what he wants. And from the moment he meets the shy, aristocratic Lady Helen Ravenel, he is determined to possess her. If he must take her virtue to ensure she marries him, so much the better…

A sheltered beauty

Helen has had little contact with the glittering, cynical world of London society. Yet Rhys's determined seduction awakens an intense mutual passion. Helen's gentle upbringing belies a stubborn conviction that only she can tame her unruly husband. As Rhys's enemies conspire against them, Helen must trust him with her darkest secret. The risks are unthinkable… the reward, a lifetime of incomparable bliss. And it all begins with…

Marrying Mr. Winterborne
I've been banging out ARCs like crazy here the last few days and I decided I needed a little break. Plus, I need to catch up on The Ravenels series so I'm ready to read and review the fourth book, Hello Stranger, here very soon.
Stud by Kelly Siskind
Series: One Wild Wish #2
Genres: Adult, Contemporary, Romance
Publication date: January 31, 2018
Publisher: Self-Published
Format: eARC, 264 pages
Add it: Goodreads
Buy it: Amazon

The word "nail" has so many meanings:

Ainsley's manicured nails belong in the Museum of Modern Art.
The fashionista hammers nails at Habitat for Humanity.
She desperately wants to nail Owen Phillips.

Unfortunately, she mistakenly thinks he's gay.

Owen's never-ending divorce has taken a turn from messy to downright vindictive. Yearning for the simpler things in life, like working with his hands, he joins a Habitat build. Turns out he also wants to work over Ainsley Hall…but the confusing bombshell flirts blatantly with other men.

When Ainsley discovers Owen's true sexuality, their mutual attraction ignites, but he hasn't shared the extent of his divorce drama. If he can't disprove his ex's false allegations, it will take more than hammers and nails (and nailing studs) to keep their walls from caving in.
If you're not reading Kelly Siskind's books, you're totally missing out. I've read every book she's written so far and I've loved each of them. Stud was funny, sweet and super sexy.
Lovestruck by Nana Malone
Series: The Donovans #1
Genres: Adult, Contemporary, Romance
Publication date: February 7, 2018
Publisher: Self-Published
Add it: Goodreads
Buy it: Amazon

Just call him a rule breaker…

Zephyr Donovan knew the sacred rule. Never date a student. With the demons in his past, all he wanted was a fresh start. He wasn't looking for trouble. But trouble tasted so damn good.

There are reasons for the rules…

Malia Adams had a complicated life. Well, actually it was pretty simple. Survive. Stay off the streets by any means necessary. And that was a nightly struggle. She didn't have time to get involved with anyone.

Especially not the one person she can't have.

All he needs to do is stay away. All she needs to do is forget him. Too bad that was all easier said than done.
Nana Malone is a new-to-me author, but after reading the blurb about the student/teacher relationship, I couldn't pass this one up. I'm really looking forward to reading it soon.


What are your "W"s this week?
Leave 'em in the comments!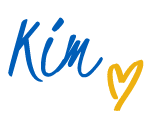 WWW Wednesday is hosted by Should Be Reading. I just tweaked it a bit.