I've been horribly lax with my TBR Thursday posts and I'm trying to get back on track. It pairs nicely with my TBR Jar and my Tackle My TBR Challenge, no?
I created TBR Thursday to give me an opportunity to spotlight a title from my TBR and get feedback from other bloggers/readers. Have you read the book? Should I read it? I have a TBR a mile long and I know I'll never get to all of them. Sometimes I need some feedback that doesn't come from Goodreads on whether a book is worth it. Who better to tell me than you guys? Plus, more often than not, it seems like everyone is reading the same books at the same time, so older titles fall off the radar. TBR Thursday gives me a chance to talk about some of those.
If you'd like to join in on the fun, I've created a banner you can use – or you can always make your own! (Right click and save as to grab the image for yourself if you want to use mine.) Share your links in the comments and I'll swing by and visit!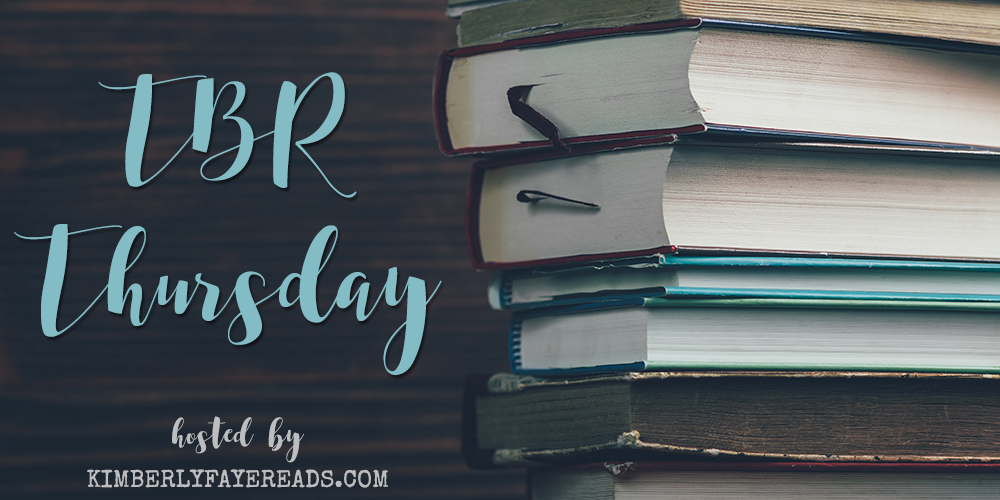 Underneath It All
by
Kate Canterbary
Series:
The Walshes #1
Genres:
Adult
,
Contemporary
,
Romance
Publication date:
October 19, 2014
Publisher:
Self-Published
Add it:
Goodreads
Buy it:
Amazon
Lauren

It's all the little things—the action plans, the long-kept promises—that started falling apart when my life slipped into controlled chaos.

After I met Matthew Walsh.

I couldn't decide whether I wanted to run screaming or rip his pants off, and most days I wanted a little of both. If I was being honest with myself, it was rip his pants off, ride him like a workhorse, and then run screaming.

Matthew

A rebellious streak ran through Lauren Halsted. It was fierce and unrelentingly beautiful, and woven through too many good girl layers to count, and she wasn't letting anyone tell her what to do.

Unless, of course, she was naked.

She wasn't looking for me and I sure as shit wasn't looking for her, but we found each other anyway and now we were locked in a battle of wills, waiting for the other to blink.
I've seen this book — and others by Kate — all over the place, but I've never read anything she's written. Underneath It All sounds good — and it was free when I picked it up — but I've just not broken the seal yet.


Have you read Underneath It All?
What'd you think?
TBR Thursday was inspired by the On My Shelf posts by Teresa @ Readers Live a Thousand Lives.