Happy Wednesday! It's time for a midweek reading round up, as I talk about what I'm currently reading, what I just finished and what I've added to my TBR.

The Beau and the Belle by R.S. Grey
Genres: Adult, Contemporary, Romance
Publication date: February 1, 2018
Publisher: Self-Published
Add it: Goodreads

Beau Fortier starred in most of my cringe-worthy teenage fantasies.

I met him when I was a junior in high school, a time that revolved exclusively around bad hair, failed forays into flirting, and scientific inquiries into which brand of toilet paper worked best for stuffing bras.

That is, until Beau moved into the small guest house just beyond my bedroom window.

A 24-year-old law student at Tulane, Beau was as mysterious to me as second base (both in baseball and in the bedroom). He was older. Intimidating. Hot. Boys my age had chicken legs and chubby cheeks. Beau had calloused hands and a jaw cut from steel. Our interactions were scarce—mostly involving slight stalking on my end—and yet deep down, I desperately hoped he saw me as more of a potential lover than a lovesick loser.

Turns out, I was fooling myself. My fragile ego learned that lesson the hard way.

Now, ten years later, we're both back in New Orleans, and guess who suddenly can't take his eyes off little ol' me.

My old friend, Mr. Fortier.

But things have changed. I'm older now—poised and confident. My ego wears a bulletproof vest. The butterflies that once filled my stomach have all perished.

When I was a teenager, Beau warned me to guard my heart.

Let's hope he knows how to guard his.
So I haven't actually started reading this one yet since I just finished my last read before I went to bed last night. It is, however, the next book I'm picking up. That counts, right?
Seek by Mia Sheridan
Genres: Adult, Contemporary, Romance
Publication date: January 22, 2018
Publisher: Self-Published
Add it: Goodreads
Buy it: Amazon

Wealthy socialite Olivia Barton never imagined her fiancé would disappear on what was supposed to be a routine business trip. She's even more heartbroken and confused when a hired private investigator tracks him half a world away, to a seaside town in Colombia. But the country has recently been ravaged by a massive earthquake and deadly tsunami, shutting down outside communication and making travel all but impossible. Still, Olivia is determined to make it to Colombia to find the answers she so desperately seeks. What she needs is a guide—a mercenary.

The man named Thomas arrives in shadows, an unmistakable air of danger about him, promising to help lead her through the ruined, crime-infested country. But when Thomas and Olivia find themselves fighting an undeniable attraction, danger takes on a whole new meaning. Then again, in the lush jungles of South America, all the rules are different and Thomas and Olivia are about to discover that sometimes the thing you seek, isn't necessarily the thing you find.
Seek was pretty damned addicting. It'd been awhile since I read a suspenseful book and this one fit the bill. It was also sexy and had a bit of feels, too.
Marriage of Inconvenience by Penny Reid
Series: Knitting in the City #7
Genres: Adult, Contemporary, Romance
Publication date: March 6, 2018
Publisher: Self-Published
Add it: Goodreads
Buy it: Amazon

There are three things you need to know about Kat Tanner (aka Kathleen Tyson. . . and yes, she is *that* Kathleen Tyson): 1) She's determined to make good decisions, 2) She must get married ASAP, and 3) She knows how to knit.

Being a billionaire heiress isn't all it's cracked up to be. In fact, it sucks. Determined to live a quiet life, Kat Tanner changed her identity years ago and eschewed her family's legacy. But now, Kat's silver spoon past has finally caught up with her, and so have her youthful mistakes. To avoid imminent disaster, she must marry immediately; it is essential that the person she chooses have no romantic feelings for her whatsoever and be completely trustworthy.

Fortunately, she knows exactly who to ask. Dan O'Malley checks all the boxes: single, romantically indifferent to her, completely trustworthy. Sure, she might have a wee little crush on Dan the Security Man, but with clear rules, expectations, and a legally binding contract, Kat is certain she can make it through this debacle with her sanity—and heart—all in one piece.

Except, what happens when Dan O'Malley isn't as indifferent—or as trustworthy—as she thought?
It's killing me not being able to jump right into this book this very second. (Ok, I might be slightly over-dramatic.) I've been waiting for Dan and Kat's story for so long and I am so excited to finally get it. Soon. Very soon.


What are your "W"s this week?
Leave 'em in the comments!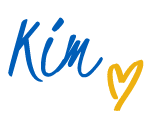 WWW Wednesday is hosted by Should Be Reading. I just tweaked it a bit.