Happy Wednesday! It's time for a midweek reading round up, as I talk about what I'm currently reading, what I just finished and what I've added to my TBR.

About That Kiss by Jill Shalvis
Series: Heartbreaker Bay #5
Genres: Adult, Contemporary, Romance
Publication date: January 23, 2018
Publisher: Avon Books
Format: eARC, 384 pages
How I got it: From the publisher
Add it: Goodreads
Buy it: Amazon

When love drives you crazy . . .

When sexy Joe Malone never calls after their explosive kiss, Kylie shoves him out of her mind. Until she needs a favor, and it's a doozy. Something precious to her has been stolen and there's only one person with unique finder-and-fixer skills that can help—Joe. It means swallowing her pride and somehow trying to avoid the temptation to throttle him—or seduce him.

the best thing to do . . .

No, Joe didn't call after the kiss. He's the fun time guy, not the forever guy. And Kylie, after all she's been through, deserves a good man who will stay. But everything about Kylie makes it damned hard to focus, and though his brain knows what he has to do, his heart isn't getting the memo.

… is enjoy the ride.

As Kylie and Joe go on the scavenger hunt of their lives, they discover surprising things about each other. Now, the best way for them to get over "that kiss" might just be to replace it with a hundred more.
It's absolutely no secret I love Jill Shalvis's books and About That Kiss is totally living up to my expectations. It's charming, sexy and I'm crushing on both the hero and heroine. And Kylie's ridiculously adorable dog, Vinnie? So. Stinking. Cute.
Constant by Rachel Higginson
Series: The Confidence Game #1
Genres: Adult, Contemporary, Romance
Publication date: November 16, 2017
Publisher: Self-Published
Format: eARC, 266 pages
How I got it: From the author
Add it: Goodreads
Buy it: Amazon

Fifteen years ago I met Sayer Wesley. I fell in love with him. I promised I would never leave him. I swore nothing could break us apart.

Five years ago I broke my promise. I ran away. I took the one secret that could destroy us both and disappeared.

Five days ago I thought I saw him.

I knew it was impossible. Sayer was locked away, serving a deserved sentence in federal prison. He couldn't find me.

He wouldn't find me. I was too good at hiding. Too good at surviving.

Because if Sayer ever found me, there would be hell to pay for a plethora of sins. The worst of which, he didn't even know about.

Five hours ago, I told myself I was crazy.

Five minutes ago, I saw him again.

Five seconds ago, I was too late.
Constant was the third pull from my TBR Jar in 2018. I should've actually read it ages ago because I had an ARC, but I totally failed at reading it. I'm kicking myself for that now, too, because I really enjoyed it. Of course, by delaying reading it, I have less of a wait for the second book in the series, because holy cliffhanger! Maybe waiting's not all bad… 😉 Look for my review soon!
Seek by Mia Sheridan
Genres: New Adult, Contemporary, Romance
Publication date: January 22, 2018
Publisher: Self-Published
Format: eARC, How I got it: From the author
Add it: Goodreads

Wealthy socialite Olivia Barton never imagined her fiancé would disappear on what was supposed to be a routine business trip. She's even more heartbroken and confused when a hired private investigator tracks him half a world away, to a seaside town in Colombia. But the country has recently been ravaged by a massive earthquake and deadly tsunami, shutting down outside communication and making travel all but impossible. Still, Olivia is determined to make it to Colombia to find the answers she so desperately seeks. What she needs is a guide—a mercenary.

The man named Thomas arrives in shadows, an unmistakable air of danger about him, promising to help lead her through the ruined, crime-infested country. But when Thomas and Olivia find themselves fighting an undeniable attraction, danger takes on a whole new meaning. Then again, in the lush jungles of South America, all the rules are different and Thomas and Olivia are about to discover that sometimes the thing you seek, isn't necessarily the thing you find.
I'd forgotten just how much I love Mia Sheridan's books until I read Most of All You last year. As soon as I read the blurb for her upcoming standalone, Seek, I knew I had to read it. I'm thrilled to have received an ARC and I can't wait to dive into it. It releases on Monday, so it'll be here before any of us know it!


What are your "W"s this week?
Leave 'em in the comments!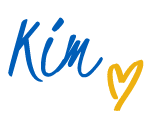 WWW Wednesday is hosted by Should Be Reading. I just tweaked it a bit.