Happy Wednesday! It's time for a midweek reading round up, as I talk about what I'm currently reading, what I just finished and what I've added to my TBR.

Sweet by Tammara Webber
Series: Contours of the Heart #3
Genres: New Adult, Contemporary, Romance
Publication date: July 28, 2015
Publisher: Audible Studios
Add it: Goodreads
Buy it: Amazon

He's the love of her life, but he doesn't know it.
She's his one moment of sacrifice in a lifetime of survival.

He was damaged and wild, but resilient.
She's always been obedient. Now she's restless.

Home for the summer between college and med school, Pearl Torres Frank knows two things: Boyce Wynn is the embodiment of everything she should run from, and everything she wants to run to. Rebellious and loud. Unconcerned with society's opinion of him. Passionate. Strong. Dangerous.

And one more trait he hides from everyone but her:
Sweet.
Sweet has been on my TBR for longer than I should admit. I decided to pick it up over Christmas and got a little sidetracked, but started listening to the audiobook the other day again. I'm really enjoying it! I think I have about 2 hours left in it.
Three Blind Dates by Meghan Quinn
Series: Dating by Numbers #1
Genres: Adult, Contemporary, Romance
Publication date: January 4, 2018
Publisher: Self-Published
Add it: Goodreads
Buy it: Amazon

"Good Morning Malibu, it's another beautiful day on the west coast! I'm Noely Clark, your host: and I'm in the market for love…"

When the publicity team of the new local restaurant, Going in Blind, began their search for a hot, local celebrity to promote the wildly popular eatery, they couldn't have found a better person than me.

Outgoing? Check.
Single? Check.
Open to finding love? Check.

I signed up immediately.

A hopeless romantic with an exceedingly demanding schedule, I've found it impossible to find the man of my dreams—so Going in Blind seems too good to be true! That's until they start setting me up on dates—three very different, very attractive, very distinct blind dates—and only one thing is for certain . . .

I'm in big trouble.

Good Morning Malibu,
I'm Noely Clark, and I have a choice to make.
The question is who will I choose; the suit, the rebel, or the jock.
Meghan Quinn totally did it again. Three Blind Dates was funny, awkward, sexy and gave me feels, too.
Payback by Kristin Harte
Series: Vigilante Justice #1
Genres: Adult, Contemporary, Romance
Publication date: January 25, 2018
Publisher: Self-Published
Add it: Goodreads

In Justice, Colorado, the Kennards run everything, including the only big business in the area. Their sawmill employs most of the town, and the Kennard brothers live up to a long family history of keeping their neighbors and coworkers safe—until a motorcycle club comes to town and starts causing trouble. Big trouble. The kind that ends in funerals. The kind no law enforcement can help them with.

He carries the burden of protecting an entire town

Being the oldest Kennard brother, I've got a centuries-old promise to uphold—run the family business to give the townspeople jobs and the sort of security they can only find in Justice. When a motorcycle club blows that plan apart, I'll do anything to make them aware that they picked the wrong town to target. As a former Green Beret, I know just how to sabotage an enemy. The only weakness in my armor is my obsession with a five-foot-nothing blonde who unknowingly holds my heart in her hands. My attraction to her could cost me my life, but I'd sacrifice it all to save hers.

She owes a debt that could cost her life

I've spent three years hiding out in Justice and paying off a debt to the Soul Suckers, one they've decided to collect whether I'm ready to pay or not. When danger lands on my doorstep, one man jumps in to help. Alder Kennard—former Special Forces soldier and current object of all my fantasies. But the Soul Suckers won't let a debt go unpaid, and with the price on my head rising every day, it's only a matter of time until they come back for me. Alder would put his life on the line to save mine, which is something I simply can't afford.

Everyone has a debt to pay, and the only currency I have left is my body. So when the time comes, I'll trade my life for his.
I'm looking forward to reading my first Ellis Lee (writing as Kristin Harte) book. I've only ever read her co-authored efforts with Brighton Walsh as London Hale. (Which I love, btw.) This one sounds SO GOOD.


What are your "W"s this week?
Leave 'em in the comments!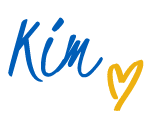 WWW Wednesday is hosted by Should Be Reading. I just tweaked it a bit.