Oh, hey it's the start of a new week (and a new year!) and you know what that means — a new Monday Musts post! Are you ready to see what I'm calling a Must Read, Must Listen and Must See this week?


Three Blind Dates
by
Meghan Quinn
Series:
Dating by Numbers #1
Genres:
Adult
,
Contemporary
,
Romance
Publication date:
January 4, 2017
Publisher:
Self-Published
386 pages
Add it:
Goodreads
Buy it:
Amazon
"Good Morning Malibu, it's another beautiful day on the west coast! I'm Noely Clark, your host: and I'm in the market for love…"

When the publicity team of the new local restaurant, Going in Blind, began their search for a hot, local celebrity to promote the wildly popular eatery, they couldn't have found a better person than me.

Outgoing? Check.
Single? Check.
Open to finding love? Check.

I signed up immediately.

A hopeless romantic with an exceedingly demanding schedule, I've found it impossible to find the man of my dreams—so Going in Blind seems too good to be true! That's until they start setting me up on dates—three very different, very attractive, very distinct blind dates—and only one thing is for certain . . .

I'm in big trouble.

Good Morning Malibu,
I'm Noely Clark, and I have a choice to make.
The question is who will I choose; the suit, the rebel, or the jock.
Believe it or not, I've actually read Three Blind Dates twice now. I enjoyed it the first time, but I had been shipping one particular guy SO HARD that it made it tough to swallow when she didn't wind up with him. I went into the book the second time around with a more open mind and I loved it.
I'm so glad to see Sugarland is back with new music. I love this song so hard and it seems like the perfect one to highlight to start off the new year!
I feel alive, and can we try
To leave it better than how it came
Don't be afraid to change
Our love is still the same, still the same, still the same

You don't mind if I do a little shameless self-promotion, do you? I'm hosting a year-long challenge in 2018! If you're looking to knock some books off your TBR, you might want to check out my Tackle My TBR Challenge!


What are YOUR Monday Musts?
Leave them in the comments!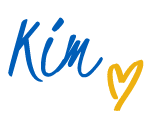 Monday Musts was created by Jessica @ Lovin' los libros.