Happy Wednesday! It's time for a midweek reading round up, as I talk about what I'm currently reading, what I just finished and what I've added to my TBR.

Undercover Attraction by Katee Robert
Series: The O'Malleys #5
Genres: Adult, Contemporary, Romance
Publication date: November 28, 2017
Publisher: Forever
Format: eARC, 353 pages
Narrator: Christina Delaine
Add it: Goodreads
Buy it: Amazon

Ex-cop Charlotte Finch used to think there was a clear line between right and wrong. Then her fellow officers betrayed her, and the world is no longer so black and white. Especially when it's Aiden O'Malley, one of the most dangerous men in Boston, who offers her a chance for justice. The only catch: she'll have to pretend to be his fiancée for his plan to work.

Aiden can't afford to let anyone see the man behind the mask. To run the O'Malley empire, he has to be cool and controlled at all times. But the moment he meets Charlie, they're playing with fire. Her slightest touch is enough to send him over the edge. At first their "engagement" was a way to eliminate his enemies. Now he'll do whatever it takes to keep her safe-- even if he has to destroy his own family to do it.
Man, I just love Katee's writing and this series so damn much. It just keeps getting better and better. I can't wait to see what the next book brings!
Catching Jordan by Miranda Kenneally
Series: Hundred Oaks #1
Genres: Young Adult, Contemporary, Romance
Publication date: November 11, 2014
Publisher: Audible Studios
Format: Audiobook, Length: 8 hours and 49 minutes
Narrator: Christina Delaine
Add it: Goodreads
Buy it: Amazon

What girl doesn't want to be surrounded by gorgeous jocks day in and day out? Jordan Woods isn't just surrounded by hot guys, though-she leads them as the captain and quarterback of her high school football team. They all see her as one of the guys and that's just fine. As long as she gets her athletic scholarship to a powerhouse university.

But everything she's ever worked for is threatened when Ty Green moves to her school. Not only is he an amazing QB, but he's also amazingly hot. And for the first time, Jordan's feeling vulnerable. Can she keep her head in the game while her heart's on the line?
After I finished Defending Taylor, the final Hundred Oaks book (*sob*), I decided I REALLY needed to do a reread of the series. It took me some time to get through Catching Jordan this time around. But it wasn't because I wasn't enjoying it, but that I was making it last. I think I enjoyed it on a different level the second time around, but I still loved it.
Breaking the Ice by Julie Cross
Series: Juniper Falls #2
Genres: Young Adult, Contemporary, Romance
Publication date: December 26, 2017
Publisher: Entangled Teen
Format: eARC, 300 pages
Add it: Goodreads
Buy it: Amazon

Haley Stevenson seems like she's got it all together: cheer captain, "Princess" of Juniper Falls, and voted Most Likely to Get Things Done. But below the surface, she's struggling with a less-than-stellar GPA and still reeling from the loss of her first love. Repeating her Civics class during summer school is her chance to Get Things Done, not angst over boys. In fact, she's sworn them off completely until college.

Fletcher Scott is happy to keep a low profile around Juniper Falls. He's always been the invisible guy, warming the bench on the hockey team and moonlighting at a job that would make his grandma blush. Suddenly, though, he's finding he wants more: more time on the ice, and more time with his infuriatingly perfect summer-school study partner.

But leave it to a girl who requires perfection to shake up a boy who's ready to break all the rules.
I really enjoyed the first Juniper Falls book, so I was excited to get invited to the blog tour for this one! I'm looking forward to reading it in the next couple weeks!


What are your "W"s this week?
Leave 'em in the comments!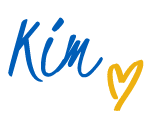 WWW Wednesday is hosted by Should Be Reading. I just tweaked it a bit.