Happy Wednesday! It's time for a midweek reading round up, as I talk about what I'm currently reading, what I just finished and what I've added to my TBR.

Love, Chloe by Alessandra Torre
Genres: Adult, Contemporary, Romance
Publication date: March 18, 2016
Publisher: Audible Studios
Format: Audiobook, Length: 9 hours and 15 minutes
Narrator: Rose Dioro
How I got it: Audible Romance Package
Add it: Goodreads
Buy it: Amazon

You know girls like me. You hate girls like me. The privileged blonde who skips her Ivy League classes when she's had too many martinis. The one draped on the asshole's arm because he drives a Bugati and screws like a champ.

I was that girl. I loved being that girl.
Then, my door was broken in. Literally.
And in that moment? Everything changed.
I chose Love, Chloe as my first pick from Audible's new Romance Package subscription and I have to say, it was a good choice. I'm only about a third of the way through this one so far, but I'm really enjoying it so far. I wasn't sure I would like Chloe because spoiled socialites aren't my favorite, but she's really charming and I'm loving her journey and growth.
An Ex for Christmas by Lauren Layne
Series: Love Unexpectedly #5
Genres: Adult, Contemporary, Romance
Publication date: November 7, 2017
Publisher: Loveswept
Format: eARC, 218 pages
How I got it: From the publisher
Add it: Goodreads
Buy it: Amazon

When a psychic tells spunky, superstitious Kelly Byrne that she's already met her true love, she becomes obsessed with the idea of tracking him down before Christmas. Kelly immediately writes up an "Ex List" and starts contacting old boyfriends to figure out which one is the one. When her college sweetheart rolls into town, Kelly convinces herself that they're meant to be. The trouble is, sparks are flying with someone she's never given a chance: her best friend, Mark.

Mark Blakely has watched the guys on Kelly's list break her heart, and he's not looking forward to watching them do it all over again. Mark's always been there for her, but the timing's never worked out for their relationship to be something more. Now, just as Mark is ready to move on, the sexual tension between them is suddenly off the charts. With Christmas morning around the corner, he just hopes Kelly will wake up and realize that everything she wants has been right in front of her all along.
An Ex for Christmas is Lauren Layne at her absolute best! While mentally I wasn't quite ready to read a novel with a Christmas setting, I'm glad I broke the seal and did it anyhow because, holy crap, this book made me so happy. It was adorably sweet and sexy and charming and oh, I just loved it so much!
The Rivalry by Nikki Sloane
Genres: New Adult, Contemporary, Romance
Publication date: November 21, 2017
Publisher: Self-Published
Format: eARC, 347 pages
How I got it: From the author
Add it: Goodreads
Buy it: Amazon

This tight end is at the top of his game.

He's good with his hands, even better with his sexy mouth, and the best at making me forget my own name. His—ahem—stats are perfect.

But I can't fall for him.

He might be everything I want, all rolled into a glorious package of gridiron god, but there's one teeny-tiny problem. The vile, loathsome team I've spent my entire life hating—my beloved school's arch-rival?

This guy is their star player.
If ever a book had my name basically written allllll over it, it's The Rivalry. Nikki Sloane is a new-to-me author, too, so I'm really looking forward to reading this one!


What are your "W"s this week?
Leave 'em in the comments!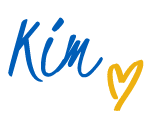 WWW Wednesday is hosted by Should Be Reading. I just tweaked it a bit.