Happy Wednesday! It's time for a midweek reading round up, as I talk about what I'm currently reading, what I just finished and what I've added to my TBR.

Bountiful by Sarina Bowen
Series: True North #4
Genres: Adult, Contemporary, Romance
Publication date: October 20, 2017
Publisher: Self-Published
Add it: Goodreads
Buy it: Amazon

Once upon a time a cocky, copper-haired tourist sauntered into Zara's bar. And even though she knew better, Zara indulged in a cure for the small-town blues. It was supposed to be an uncomplicated fling—a few sizzling weeks before he went back to his life, and she moved on.

Until an accidental pregnancy changed her life.

Two years later, she's made peace with the notion that Dave No-Last-Name will never be found. Until one summer day when he walks into her coffee shop, leveling her with the same hot smile that always renders her defenseless.

Dave Beringer has never forgotten the intense month he spent with prickly Zara. Their nights together were the first true intimacy he'd ever experienced. But the discovery of his child is the shock of a lifetime, and his ugly past puts relationships and family out of reach.

Or does it? Vermont's countryside has a way of nurturing even tortured souls. The fields and the orchards—and hard won love—are Bountiful.
I love Sarina's books. It doesn't come out for a few weeks, but I couldn't wait any longer to read it. I need escapism right now and I know she's more than qualified to provide it. I'm not very far into it yet, but I'm loving so far.
Without Merit by Colleen Hoover
Genres: Young Adult, Contemporary
Publication date: October 3, 2017
Publisher: Atria Books
Add it: Goodreads
Buy it: Amazon

The Voss family is anything but normal. They live in a repurposed church, newly baptized Dollar Voss. The once cancer-stricken mother lives in the basement, the father is married to the mother's former nurse, the little half-brother isn't allowed to do or eat anything fun, and the eldest siblings are irritatingly perfect. Then, there's Merit.

Merit Voss collects trophies she hasn't earned and secrets her family forces her to keep. While browsing the local antiques shop for her next trophy, she finds Sagan. His wit and unapologetic idealism disarm and spark renewed life into her—until she discovers that he's completely unavailable. Merit retreats deeper into herself, watching her family from the sidelines when she learns a secret that no trophy in the world can fix.

Fed up with the lies, Merit decides to shatter the happy family illusion that she's never been a part of before leaving them behind for good. When her escape plan fails, Merit is forced to deal with the staggering consequences of telling the truth and losing the one boy she loves.
Without Merit was really, really good. It was quite a bit different than some of Colleen's more recent novels, but I still liked it. It had a great message about family, finding yourself, forgiving others and moving on.
Hideaway by Penelope Douglas
Series: Devil's Night #2
Genres: New Adult, Dark Romance
Publication date: October 1, 2017
Publisher: Self-Published
Add it: Goodreads
Buy it: Amazon

BANKS

Buried in the shadows of the city, there's a hotel called The Pope. Ailing, empty, and dark—it sits abandoned and surrounded by a forgotten mystery.

But you think it's true, don't you, Kai Mori? The story about the hidden twelfth floor. The mystery of the dark guest who never checked in and never checks out. You think I can help you find that secret hideaway and get to him, don't you?

You and your friends can try to scare me. You can try to push me. Because even though I struggle to hide everything I feel when you look at me—and have ever since I was a girl—I think maybe what you seek is so much closer than you'll ever realize.

I will never betray him.

So sit tight.

On Devil's Night, the hunt will be coming to you.

KAI

You have no idea what I seek, Little One. You don't know what I had to become to survive three years in prison for a crime I would gladly commit again.

No one can know what I've turned into.

I want that hotel, I want to find him, and I want this over.

I want my life back.

But the more I'm around you, the more I realize this new me is exactly who I was meant to be.

So come on, kid. Don't chicken out. My house is on the hill. So many ways in, and good luck finding your way out.

I've seen your hideaway. Time to see mine.
Confession: I started this book on Sunday night and got a few chapters in before bed. I was really into it, too. I figured I'd finish it on Monday, but after the horrors in Las Vegas, I decided I needed to read something a little lighter. I'll be revisiting this one VERY soon though because I've been waiting for Kai's story for what seems like forever.


What are your "W"s this week?
Leave 'em in the comments!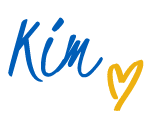 WWW Wednesday is hosted by Should Be Reading. I just tweaked it a bit.