My TBR List is quickly becoming one of my favorite memes! There are SO MANY books hanging out on my TBR that it's almost overwhelming to decide what to read next. Plus, I think it pairs quite nicely with my TBR Thursday posts, so BONUS!
Here's what to expect:
First Saturday of the month: book choices and poll posted
Second Saturday of the month: winning book announcement posted
Last Saturday of the month: review posted
I hope you'll play along and vote!
This month's options are all recently-released YA books by authors I love. I own all of them, but just haven't gotten around to reading any of them yet. I'm pretty sure I'm in for an amazing read no matter which one is the winner, but…
Please help me decide which one it'll be! I can't make this decision on my own. 😉


Bad Romance by Heather Demetrios
Genres: Young Adult, Contemporary, Romance
Publication date: June 13, 2017
Publisher: Henry Holt and Co. (BYR)
Add it: Goodreads
Buy it: Amazon

Grace wants out. Out of her house, where her stepfather wields fear like a weapon and her mother makes her scrub imaginary dirt off the floors. Out of her California town, too small to contain her big city dreams. Out of her life, and into the role of Parisian artist, New York director—anything but scared and alone.

Enter Gavin: charming, talented, adored. Controlling. Dangerous. When Grace and Gavin fall in love, Grace is sure it's too good to be true. She has no idea their relationship will become a prison she's unable to escape.

Deeply affecting and unflinchingly honest, this is a story about spiraling into darkness—and emerging into the light again.
In a Perfect World by Trish Doller
Genres: Young Adult, Contemporary, Romance
Publication date: May 23, 2017
Publisher: Simon Pulse
Add it: Goodreads
Buy it: Amazon

Caroline Kelly is excited to be spending her summer vacation working at the local amusement park with her best friend, exploring weird Ohio with her boyfriend, and attending soccer camp with the hope she'll be her team's captain in the fall.

But when Caroline's mother is hired to open an eye clinic in Cairo, Egypt, Caroline's plans are upended. Caroline is now expected to spend her summer and her senior year in a foreign country, away from her friends, her home, and everything she's ever known.

With this move, Caroline predicts she'll spend her time navigating crowded streets, eating unfamiliar food, and having terrible bouts of homesickness. But when she finds instead is a culture that surprises her, a city that astounds her, and a charming, unpredictable boy who challenges everything she thought she knew about life, love, and privilege.
The Impossible Vastness of us by Samantha Young
Genres: Young Adult, Contemporary, Romance
Publication date: June 27, 2017
Publisher: Harlequin Teen
Add it: Goodreads
Buy it: Amazon

India Maxwell hasn't just moved across the country—she's plummeted to the bottom rung of the social ladder. It's taken years to cover the mess of her home life with a veneer of popularity. Now she's living in one of Boston's wealthiest neighborhoods with her mom's fiancé and his daughter, Eloise. Thanks to her soon-to-be stepsister's clique of friends, including Eloise's gorgeous, arrogant boyfriend Finn, India feels like the one thing she hoped never to be seen as again: trash.

But India's not alone in struggling to control the secrets of her past. Eloise and Finn, the school's golden couple, aren't all they seem to be. In fact, everyone's life is infinitely more complex than it first appears. And as India grows closer to Finn and befriends Eloise, threatening the facades that hold them together, what's left are truths that are brutal, beautiful, and big enough to change them forever…

You have until noon (EST) on Friday, August 11 to cast your vote!
Which TBR book should I read in August?
The Impossible Vastness of Us by Samantha Young (30%, 6 Votes)
In a Perfect World by Trish Doller (40%, 8 Votes)
Bad Romance by Heather Demetrios (30%, 6 Votes)
Total Voters: 20
Loading ...


Did you vote?
Which book did you pick? 
Why'd you pick it?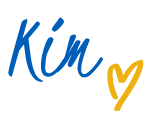 This feature is hosted by Because Reading is Better Than Real Life.