TGIF, y'all! I'm so happy it's Friday and that I get to share my mini weekly recap with you. Keep reading to see some of my new books and what was keeping me busy this week!
If you've been visiting my blog for awhile now, you might know that Five Things Friday was born out of a desire to include more of ME on my blog. I was writing about a new topic each week, but honestly, that got kinda old. It was hard to come up with something new each week. You know what that means — it was time to mix things up a bit. So, my current iteration of FTF was born… with some inspiration from Brandie @ Brandie is a Book Junkie.

NEW TO MY QUEUE
FAVORITE BOOK OF THE WEEK
I've so thoroughly enjoyed each of the books in Lorelei James's Need You series, but this one was, without a doubt, my favorite. Jensen was so damn swoony I didn't even know what to do with myself. Plus, you know, Rowan was pretty freaking awesome herself. I have a major crush on both of them and this book.
WHEN I WASN'T READING
I had a LOVELY four day holiday weekend thanks to a well-placed (and totally unplanned) Summer Monday. It was glorious. I spent a ton of time outside — blogging, taking photos, playing a little bit of Pokémon, reading, hanging by the pool… It was a long overdue bit of serious downtime. Of course, while it shortened my work week, it made those days in the office that much tougher. I guess that's just the way it goes, no?
PIC OF THE WEEK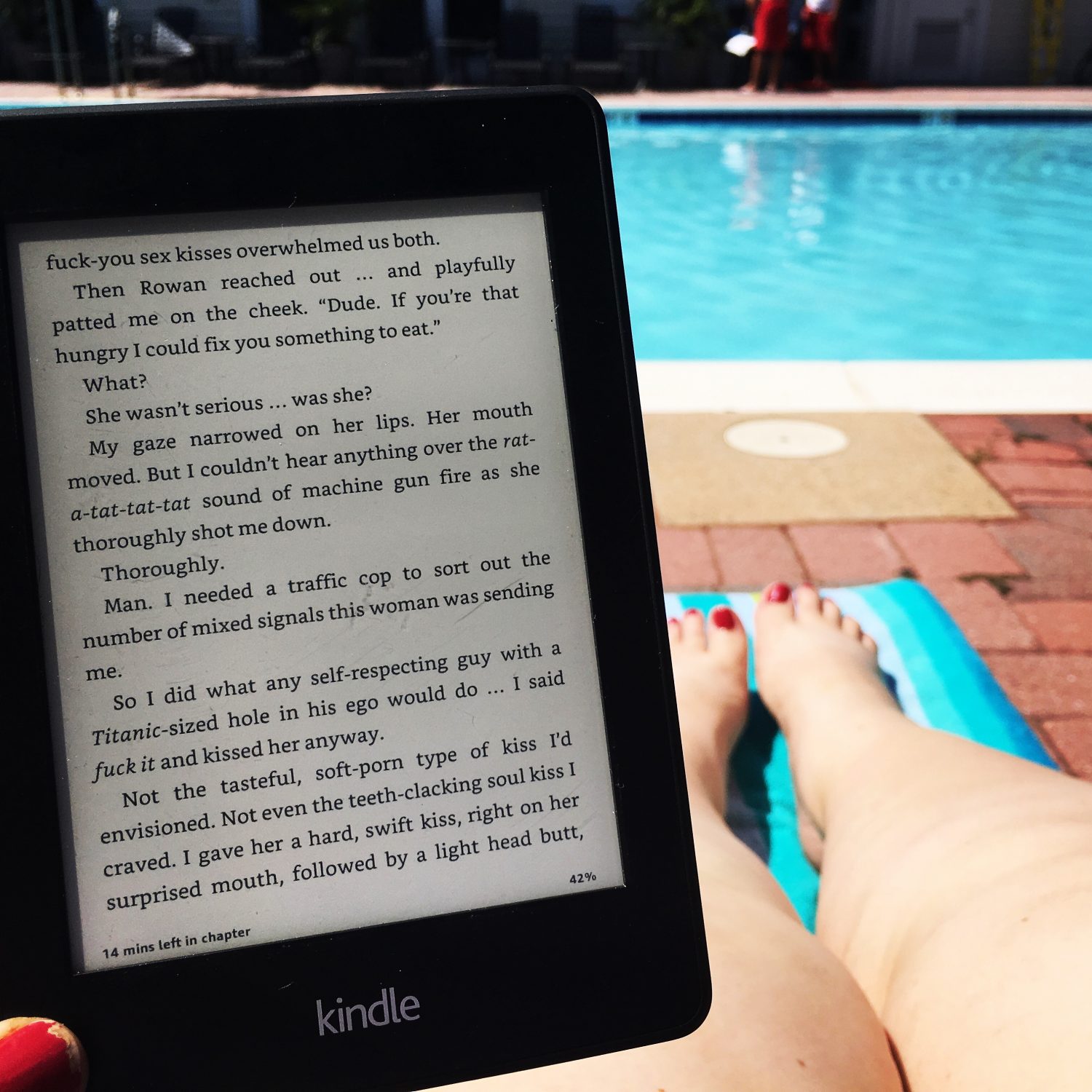 I find this sums up my week — or at least the first part of it — rather nicely.
LOOKING AHEAD
GUYS! I'm going to see Harry Potter and the Sorcerer's Stone, with the National Symphony Orchestra, Friday night. SO EXCITED! Saturday there's a big author signing event in Baltimore and I'm going to go… if I can motivate myself out the door. Not going to lie, the pool at my apartment is calling my name. I'll probably go for a little while at least. There aren't THAT many authors I want to see, but there are a few who are friends who I'd like to see. I haven't even bought any books for this event… THAT is how unorganized I am right now.


How was your week?