Happy Thursday! You know what that means… time for a new TBR Thursday!
My feature was influenced by Teresa @ Readers Live a Thousand Lives and her On My Shelf posts. I love love love the idea of spotlighting a title from my shelf (or, you know, my eReader) and seeing what you think about it. Sometimes it seems like everyone is reading the same books at the same time and older titles have a way of just fading from the radar. I love this way of featuring an older title and, of course, getting a chance to talk about it with other bloggers and readers. And I want to force myself to do it regularly, hence the TBR Thursday title.
If you'd like to join in on the fun, I've created a banner you can use – or you can always make your own! (Right click and save as to grab the image for yourself.) Share your links in the comments and I'll swing by and visit!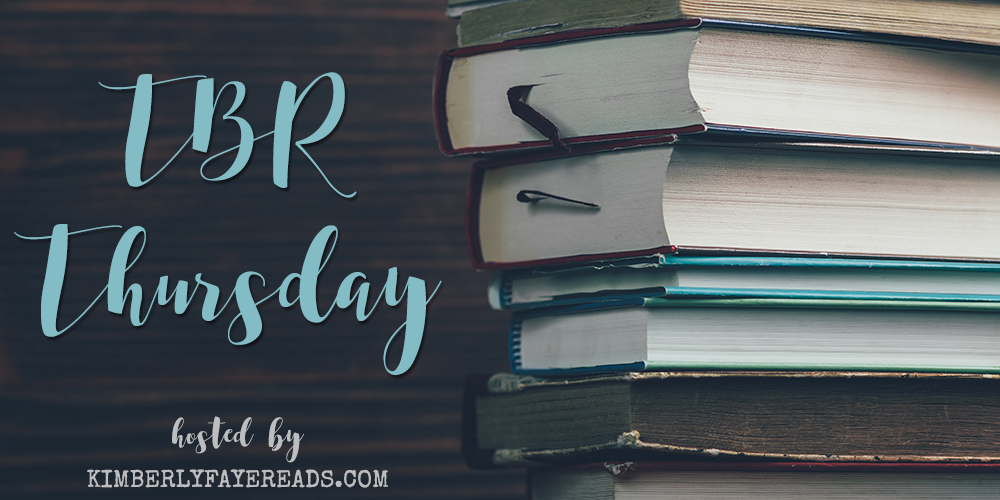 I've been a little lazy lately when it comes to my TBR Thursday posts and I apologize for that. (Honestly I've been a lazy blogger period. I'm trying to get better.) Anyhow, I decided to use a few of my TBR Thursday feature posts to highlight books that are STILL sitting on my shelves on NetGalley, despite the publication date having already passed. (I'm ashamed.)

One Night by A.J. Pine
Series: Only You #1
Genres: New Adult, Contemporary, Romance
Publication date: April 21, 2015
Publisher: Penguin/InterMix
248 pages
Add it: Goodreads
Buy it: Amazon

Twenty-one-year-old Jess used to have everything—a loyal best friend, a boyfriend she loved, and a future that was right on track. But in a single night, her whole world changed.

Now, Jess lives for the impersonal connection of drunken hook-ups and to-go coffee cups in the morning. All she needs is one night to pretend everything is fine…until she meets Adam.

Thanks to a sports injury, gorgeous, charming basketball star Adam Carson is stuck in physical therapy at the hospital where Jess interns—giving her the perfect opportunity to see his sweet, considerate nature and making her realize that maybe she does want something more.

But while Adam might be the best thing that's happened to Jess in a long time, letting him past her carefully constructed walls means letting him know what happened...and why he'd never want her for more than one night.
One Night was published back in April 2015… and yes, it's still sitting in my NetGalley dashboard unread and unreviewed. I don't even really have a good reason for why it's still sitting there. It has decent reviews. I have friends who say they really enjoyed it. The blurb still sounds interesting. I've just never picked it up. Did you read it?


Have you read One Night?
Should I give it a shot?
Or should I just admit I'm never going to read it and send that feedback?