Happy Thursday! You know what that means… time for a new TBR Thursday!
My feature was influenced by Teresa @ Readers Live a Thousand Lives and her On My Shelf posts. I love love love the idea of spotlighting a title from my shelf (or, you know, my eReader) and seeing what you think about it. Sometimes it seems like everyone is reading the same books at the same time and older titles have a way of just fading from the radar. I love this way of featuring an older title and, of course, getting a chance to talk about it with other bloggers and readers. And I want to force myself to do it regularly, hence the TBR Thursday title.
If you'd like to join in on the fun, I've created a banner you can use – or you can always make your own! (Right click and save as to grab the image for yourself.) Share your links in the comments and I'll swing by and visit!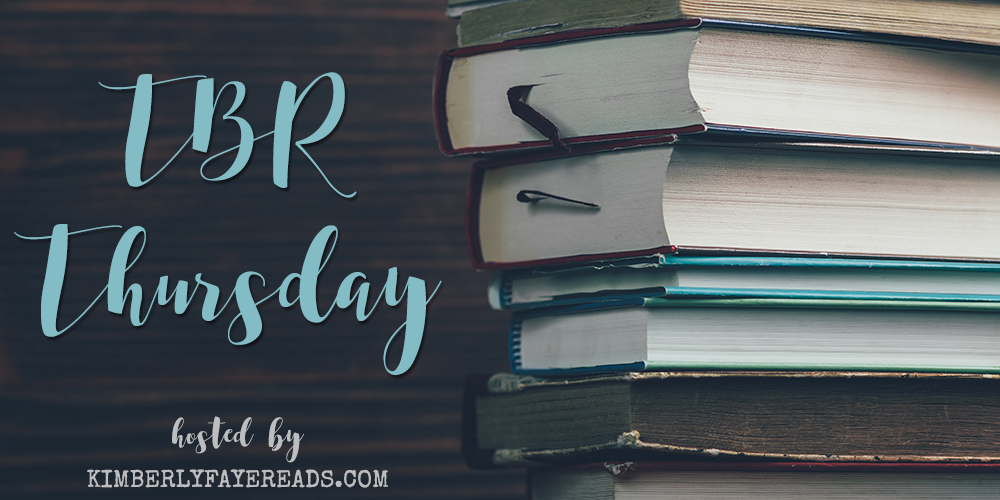 Now, let's talk about this week's pick, shall we?

The Moment of Letting Go by J.A. Redmerski
Genres: New Adult, Contemporary, Romance
Publication date: August 11, 2015
Publisher: Forever
Format: Paperback, 433 pages
Add it: Goodreads
Buy it: Amazon

You can follow the rules or you can follow your heart…

Sienna Murphy never does anything without a plan. And so far her plans have been working. Right after college, she got a prestigious job and gained the stability she'd always craved—until work takes her to the sun-drenched shores of Oahu and places her in the path of sexy surfer Luke Everett. For the first time, she lets her heart take control. Drawn to his carefree charm, she makes a spontaneous and very un-Sienna-like decision to drop everything and stay in Hawaii for two more weeks.

Luke lives fast and wild. When he meets Sienna, he's convinced that some no-strings-attached fun is just what she needs. As their nights quickly turn from playful to passionate, Luke can't deny the deep connection he feels. But there's a reason Luke doesn't do long-term. He can't promise Sienna forever, when the enormity of his past has shown him just how fragile the future can be.
Once upon a time, I loved Jessica's books. I read everything she wrote. Then, as I do, I got behind on books. I read one that was very MEH to me, personally but that's not why I didn't continue reading her books. I'm honestly not sure why I haven't read this one except I haven't made the time. Have you read it? Tell me what I should do!


Have you read The Moment of Letting Go?
Should I read it or put it back on the shelf?
Why?