Happy Thursday! You know what that means… time for a new TBR Thursday!
My feature was influenced by Teresa @ Readers Live a Thousand Lives and her On My Shelf posts. I love love love the idea of spotlighting a title from my shelf (or, you know, my eReader) and seeing what you think about it. Sometimes it seems like everyone is reading the same books at the same time and older titles have a way of just fading from the radar. I love this way of featuring an older title and, of course, getting a chance to talk about it with other bloggers and readers. And I want to force myself to do it regularly, hence the TBR Thursday title.
If you'd like to join in on the fun, I've created a banner you can use – or you can always make your own! (Right click and save as to grab the image for yourself.) Share your links in the comments and I'll swing by and visit!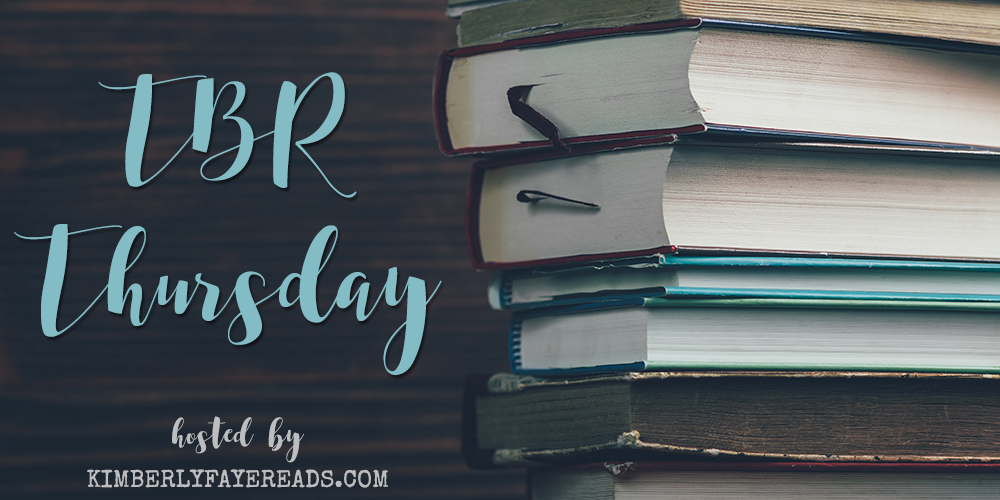 Now, let's talk about this week's pick, shall we?

The Fall Up by Aly Martinez
Series: The Fall Up #1
Genres: Adult, Contemporary, Romance
Publication date: October 20, 2015
Publisher: Self-Published
262 pages
Add it: Goodreads
Buy it: Amazon

I wanted to jump.
He made me fall.

As a celebrity, I lived in the public eye, but somewhere along the way, I'd lost myself in the spotlight.

Until he found me.

Sam Rivers was a gorgeous, tattooed stranger who saved my life with nothing more than a simple conversation.

But we were both standing on that bridge for a reason the night we met. The secrets of our pasts brought us together—and then tore us apart.

Could we find a reason to hold on as life constantly pulled us down?

Or maybe there's only one direction to go when two people fall in love at rock bottom—up.
I was a big fan of Aly's Wrecked and Ruined series, but despite buying this one shortly after it was released, I never read it. I still sounds good to me, I'm just looking for some info from someone who has read it…


Have you read The Fall Up?
Should I read it or put it back on the shelf?
Why?