Happy Thursday! You know what that means… time for a new TBR Thursday!
My feature was totally influenced by Teresa @ Readers Live a Thousand Lives and her On My Shelf posts. I love love love the idea of spotlighting a title from my shelf (or, you know, my eReader) and seeing what you think about it. Have you read it? Should I read it or put it back on the shelf? Sometimes it seems like everyone is reading the same books at the same time and older titles have a way of just fading from the radar. I love this way of featuring an older title and, of course, getting a chance to talk about it with other bloggers and readers. And I want to force myself to do it regularly, hence the TBR Thursday title.
If you'd like to join in on the fun, I've created a banner you can use – or you can always make your own! (Right click and save as to grab the image for yourself.) Share your links in the comments and I'll swing by and visit!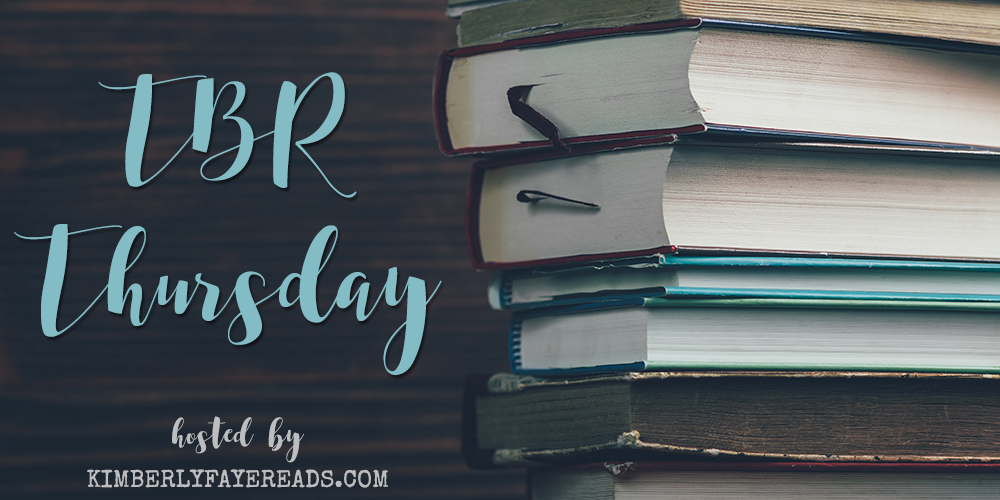 Now, let's talk about this week's pick, shall we?

Painted Faces by L.H. Cosway
Series: Painted Faces #1
Genres: Adult, Contemporary, Romance
Publication date: December 16, 2012
Publisher: Self-Published
Add it: Goodreads
Buy it: Amazon

Dublin native Freda Wilson considers herself to be an acquired taste. She has a habit of making offensive jokes and speaking her mind too often. She doesn't have the best track record with first impressions, which is why she gets a surprise when her new neighbour Nicholas takes a shine to her.

Nicholas is darkly handsome, funny and magnetic, and Freda feels like her black and white existence is plunged into a rainbow of colour when she's around him. When he walks into a room he lights it up, with his quick wit and charisma. He is a travelling cabaret performer, but Freda doesn't know exactly what that entails until the curtains pull back on his opening night.

She is gob-smacked and entirely intrigued to see him take to the stage in drag. Later on, Nicholas asks her if she would like to become his show assistant. Excited by the idea, she jumps at the chance. Soon she finds herself immersed in a world of wigs, make-up and high heels, surrounded by pretty men and the temptation of falling for her incredibly beautiful employer.

In this story of passion and sexual discovery, Nicholas and Freda will contend with jealousy, emotional highs and lows, and the kind of love that only comes around once in a lifetime.
I picked up several of L.H. Cosway's books when they were on sale, but I've never read any of them! I mean, I have read her Rugby series with Penny Reid – and I loved them! – so clearly odds are good that I'd enjoy her solo efforts. This one sounds completely different from anything else I've ever read – which could be great or not.


Have you read Painted Faces?
Should I read it or put it back on the shelf?
Why?