Happy Thursday! You know what that means… time for a new TBR Thursday!
My feature was totally influenced by Teresa @ Readers Live a Thousand Lives and her On My Shelf posts. I love love love the idea of spotlighting a title from my shelf (or, you know, my eReader) and seeing what you think about it. Have you read it? Should I read it or put it back on the shelf? Sometimes it seems like everyone is reading the same books at the same time and older titles have a way of just fading from the radar. I love this way of featuring an older title and, of course, getting a chance to talk about it with other bloggers and readers. And I want to force myself to do it regularly, hence the TBR Thursday title.
If you'd like to join in on the fun, I've created a banner you can use – or you can always make your own! (Right click and save as to grab the image for yourself.) Share your links in the comments and I'll swing by and visit!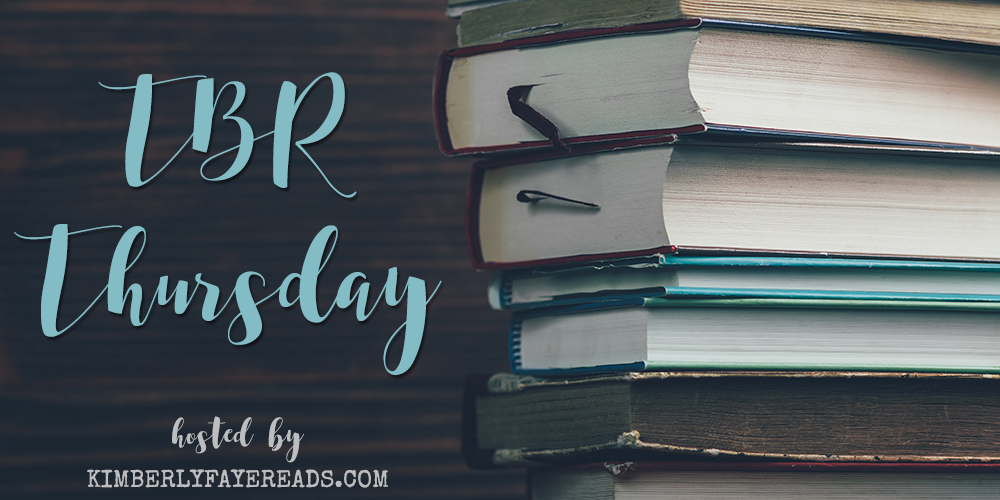 Now, let's talk about this week's pick, shall we?

Held Against You by Season Vining
Genres: New Adult, Contemporary, Romance

Publication date: January 13, 2015
Publisher: St. Martin's Press
Add it: Goodreads
Buy it: Amazon

Accused of a horrible crime and on the run, Kat has been rejected by everyone she loves. She's a fugitive from her past, flitting from town to town with nothing but the clothes on her back. Until she meets a man who literally stops her in her tracks.

This notorious bounty hunter, with his stunning good looks and powerful instincts, never fails to capture his prey. But there's something about his newest mark that gets under his skin–and it's not just the naked innocence he sees in her eyes. Behind his ice cold demeanor, he has his own secrets... and now his lively, vulnerable captive is about to crack him wide open.

As they drive across the country together, neither of them can deny the spark of attraction between them. Will their journey force these two passionate opposites together…or will their dangerous secrets be too much to bear?
I grabbed this book from Book Outlet during one of their sales without knowing much about it. And, as many books do, it's just been lingering on my shelf. The cover drew me in and the synopsis sounds pretty good – different from a lot of what I come across and/or read – but I've still not been particularly compelled to grab it when I'm looking for something to read. What do you think?


Have you read Held Against You?
Should I read it or put it back on the shelf?
Why?