Happy Sunday! Welcome to my Weekly Round Up. Don't forget, you'll find this mashup of Stacking the Shelves and Sunday Post each week right here. 🙂
You ever have those weeks that you'd just like to forget ever happened? That was this one for me. Not because of anything that happened to me personally, but to people I care about. There was just a lot of suck last week. The biggest was a huge blow to one of my best friends. His dad was in a serious car accident on Tuesday morning and he's now paralyzed from the chest down. My heart just absolutely breaks for him and the rest of his family. It's all so sad and undeserved. (Not that anyone deserves it, but you know what I mean.) It really put the rest of the week into perspective, but it also found a way to seep into pretty much everything that I did last week. I felt helpless and wished I could do anything for them. And then, when something like this happens, I can't help but think about my own parents. So, it was a rough one. I'm hoping for a better week this week. Just do me a favor and send up a prayer or send out some good vibes for him and his family. They can all use all they can get. There's a long road ahead of them.
In some of the only good news of the week, my FitReaders Challenge is looking pretty good! Despite having an elliptical at home, I made the decision to start going back to a real gym this week. I didn't get to go back until Friday because I'd had a klutzy accident last weekend that left a blood blister on one of my toes (and made me unable to wear real shoes), but I'm feeling pretty good about it. I had a decent workout Friday and a really good one on Saturday. I'm really happy I never cancelled my Planet Fitness membership when I moved and I'm even happier to find there's a location about 4 miles from my apartment. It's a pain in the butt drive in rush hour, because DC traffic, but still. It could totally be worse.
Total: 57,401 steps (as of 5 PM Saturday)
21 floors
27.18 miles
28,049 calories
672 active minutes
Daily average: 8,200 steps
Hope you had a great week!

EBOOKS
Thanks to the authors for these titles for review!


Last week's reviews:
Last week's posts:



Just a few of the things I've found interesting from the blogosphere (and maybe even the internet in general) over the last few days.


How was your week?
Any exciting new books?
Favorite reads?
News to share?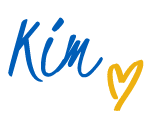 Stacking the Shelves is hosted by Tynga's Reviews. Sunday Post is hosted by Caffeinated Book Reviewer. Weekly Round Up is my own personal mashup of the two. 😉