Happy Sunday! Welcome to my Weekly Round Up. Don't forget, you'll find this mashup of Stacking the Shelves and Sunday Post each week right here. 🙂
I had an AMAZING weekend last weekend with my girls. I miss them already! Luke Bryan put on a fantastic freaking show (and I'm not just talking about the booty shakes here either) and Dustin Lynch and Little Bit Town were incredible, too. I drank too much, laughed like crazy and spent the night singing and dancing with my girls. Couldn't ask for a better night, to be honest. I was pretty hungover on Sunday, but it was totally worth it. Monday was pretty painful too and I feared it was the dreaded two day hangover (this is a thing that happens once you're over 30, I believe) but I think it was more my allergies than anything else. Between work being insane and my allergies kicking my ass, last week was kind of brutal. But that's ok. It is what it is, right? I read some really good books, wrote a bunch of reviews and blogged consistently. I'm not gonna complain about that! 🙂
Here are some photos from the concert last week. You might've seen them if you read my Monday Musts post, but I couldn't resist posting again. 🙂 Below you'll find me and my girls (me, Kaitlan and Betsy), a super faraway don't even care shot of Luke singing Drink a Beer (super emotional) and an intentionally blurred and hopefully artistic shot of the cell phone lights in the arena as he sang that song. What a great night.
My FitReaders Challenge is still going! I had one of my highest daily averages in a long time, so I'm counting it as a win. I love the newest feature on my FitBit Charge HR, which is an hourly activity counter. It's definitely making me think more about getting up from my desk at work and trying to get at least 250 steps in each hour. You know, when I can and when I'm not trapped in meetings. I think the default for it is 10 hours a day. I've upped mine to 12 hours and right now I'm falling between 8-10 each day.
Total: 50,652 steps (as of 5 PM Saturday)
21 floors
24.97 miles
25,837 calories
466 active minutes
Daily average: 8,422 steps
Hope you had a great week!

EBOOKS
I snagged this one on sale because I own the first and I've been wanting to read more from this author…
(Editor's note 3/13/18: due to the recent revelations about Santino Hassell, I have removed my reviews and links to his work.)
Thanks to Harlequin Teen, William Morrow, and the authors for these titles for review!
HARD COPIES
It's a bookish subscription box kind of week! I got my OwlCrate and Uppercase box this week!
My double-signed copy of US came in! So excited to have this on my shelves.
Surprise bookmail from Gallery! This looks… interesting. I'm not 100% sure it's for me, but I'm willing to give it a shot! 


Last week's reviews:
Last week's posts:


Just a few of the things I've found interesting from the blogosphere (and maybe even the internet in general) over the last few days.


How was your week?
Any exciting new books?
Favorite reads?
News to share?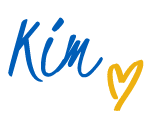 Stacking the Shelves is hosted by Tynga's Reviews. Sunday Post is hosted by Caffeinated Book Reviewer. Weekly Round Up is my own personal mashup of the two. 😉