Happy Thursday! You know what that means… time for a new TBR Thursday!
My feature was totally influenced by Teresa @ Readers Live a Thousand Lives and her On My Shelf posts. I love love love the idea of spotlighting a title from my shelf (or, you know, my eReader) and seeing what you think about it. Have you read it? Should I read it or put it back on the shelf? Sometimes it seems like everyone is reading the same books at the same time and older titles have a way of just fading from the radar. I love this way of featuring an older title and, of course, getting a chance to talk about it with other bloggers and readers. And I want to force myself to do it regularly, hence the TBR Thursday title.
If you'd like to join in on the fun, I've created a banner you can use – or you can always make your own! (Right click and save as to grab the image for yourself.) Share your links in the comments and I'll swing by and visit!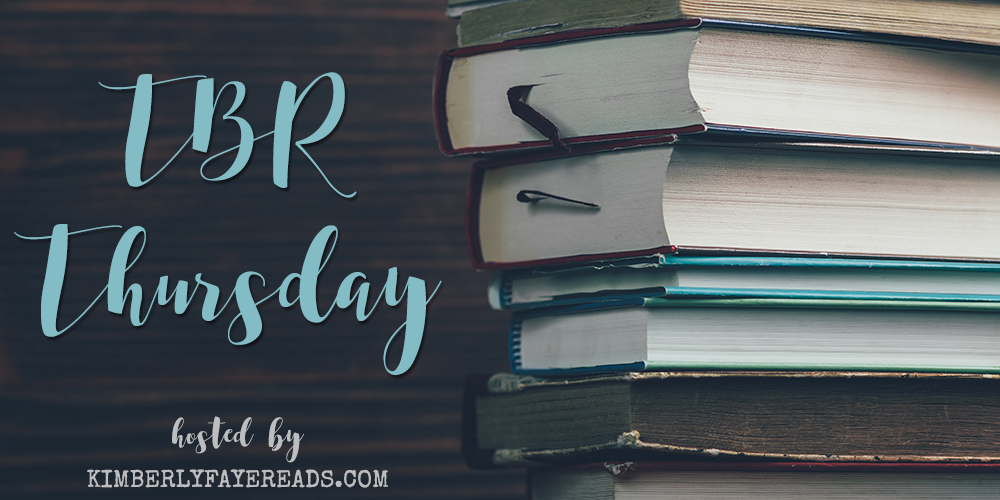 Now, let's talk about this week's pick, shall we?

Unwind by Neal Shusterman
Series: Unwind Dystology #1
Genres: Young Adult, Science Fiction, Dystopian

Publication date: November 6, 2007
Publisher: Simon & Schuster Books for Young Readers
Add it: Goodreads
Buy it: Amazon

The Second Civil War was fought over reproductive rights. The chilling resolution: Life is inviolable from the moment of conception until age thirteen. Between the ages of thirteen and eighteen, however, parents can have their child "unwound," whereby all of the child's organs are transplanted into different donors, so life doesn't technically end. Connor is too difficult for his parents to control. Risa, a ward of the state, is not enough to be kept alive. And Lev is a tithe, a child conceived and raised to be unwound. Together, they may have a chance to escape and to survive.
Unwind has been on my Goodreads TBR forever. I mean, literally forever. It's #3 on my list. (Organized by date it was added.) It's been there long since before I was a blogger. It sounds fantastic, but also creepy AF. It's been a damn long time since I read a dystopian, so it just might be time to dive into one. I'm just not sure!
So…


Have you read Unwind?
Should I read it or put it back on the shelf?
Why?
Leave your thoughts in the comments!