Happy Sunday! Welcome to my Weekly Round Up. Don't forget, you'll find this mashup of Stacking the Shelves and Sunday Post each week right here. 🙂
Not a whole lot of new things to report from last week. It was a short week, work-wise, because of my long weekend in Pennsylvania. Of course, I had an unexpected work from home day on Wednesday when the Metro system in DC shut down and, in an effort to make things easier for staff, my office opted to close. It was wonderful and much appreciated, even though I don't use Metro to get to work. Those 700,000+ people who use the system daily would've been clogging the roads and it would've been a mess. I'm glad I didn't have to worry about it. The commute to my couch was quite lovely. Plus I got to do laundry while I was at home. Adulting bonus!
I'm still trying to get my life – and more specifically, my apartment – back together after my trip last weekend. I've unpacked, so that's something. I watched some basketball Thursday and Friday. Even though it's not my favorite sport to watch, there's something about March Madness that makes me want to pay attention. Of course, my Mountaineers choked in the first round AND Michigan State royally effed my brackets, but it was just for fun anyhow. I've read a bit this week and now I need to spend Sunday writing some reviews… hopefully! It's going to be cold and rainy with a chance of snow, so it's not like I'm going to be out running around.
My FitReaders Challenge is still going… between work chaos and fighting my allergies, I've not felt like doing a whole lot. I hope to do more this coming week. *fingers crossed*
Total: 43,930 steps (as of 8 PM Saturday)
10 floors
20.80 miles
25,777 calories
Daily average: 5,847 steps
Hope you had a great week!

EBOOKS
One little new release purchased by yours truly. I need to make time to read this one SOON.
Thanks to Spencer Hill Press and the authors for these titles for review!


Last week's reviews:
Last week's posts:


Just a few of the things I've found interesting from the blogosphere (and maybe even the internet in general) over the last few days.
I've got nothing this week. One thing I didn't do was make time to visit other blogs. Womp womp.


How was your week?
Any exciting new books?
Favorite reads?
News to share?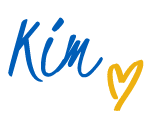 Stacking the Shelves is hosted by Tynga's Reviews. Sunday Post is hosted by Caffeinated Book Reviewer. Weekly Round Up is my own personal mashup of the two. 😉