Happy Thursday! You know what that means… time for a new TBR Thursday!
My feature was totally influenced by Teresa @ Readers Live a Thousand Lives and her On My Shelf posts. I love love love the idea of spotlighting a title from my shelf (or, you know, my eReader) and seeing what you think about it. Have you read it? Should I read it or put it back on the shelf? Sometimes it seems like everyone is reading the same books at the same time and older titles have a way of just fading from the radar. I love this way of featuring an older title and, of course, getting a chance to talk about it with other bloggers and readers. And I want to force myself to do it regularly, hence the TBR Thursday title.
If you'd like to join in on the fun, I've created a banner you can use – or you can always make your own! (Right click and save as to grab the image for yourself.) Share your links in the comments and I'll swing by and visit!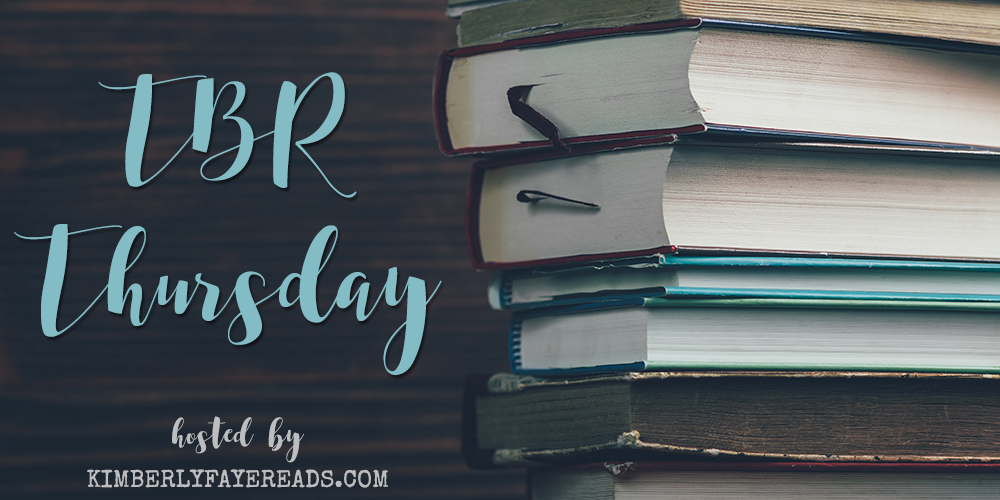 Now, let's talk about this week's pick, shall we?

Off the Record by K.A. Linde
Series: Record #1
Genres: Adult, Contemporary, Romance
Publication date: March 11, 2014
Publisher: Self-Published
Add it: Goodreads
Buy it: Amazon

Liz Dougherty has no idea a single question is about to change her life.

Her first big reporting assignment for her North Carolina college newspaper has her covering a state senator's impromptu press conference. Brady Maxwell may have everything it takes to be a politician—a winning pedigree, devastating good looks, a body made to wear suits—but his politics rub Liz the wrong way. When Liz's hard-hitting question catches the upstart senator off-guard, it impresses Hayden Lane, Liz's editor who feels she's headed for a promising career as a reporter.

But Liz is also headed into a secret romance with Brady that could destroy both their ambitions. Though he's a bachelor, potential voters might frown on Brady cozying up to a reporter. And Liz isn't sure sneaking around is enough for her—especially when things between her and Hayden might be less platonic than she thought.

Sleek, sexy, and smart, Off the Record ventures into a high-stakes campaign and an even higher-stakes affair to answer the question: When politics and love collide, can there ever be a winner?
I picked this up in audiobook format during one of Audible's awesome sales. It sounded great – and hot. I love politics. (Well, maybe not THIS year…) I think the only thing that has held me back from reading it is I feel like it's probably pretty angsty… and I'm going to want to clear my schedule to binge the entire series. Which, you know, isn't necessarily a BAD thing.
So…


Have you read Off the Record?
Should I read it or put it back on the shelf?
Why?
Leave your thoughts in the comments!