Thinking Out Loud is my version of a discussion post and/or a place to just get things out of my head and off my chest. I have no plans for it to be a weekly feature, but more of a space that's here when I have something to say.

Waiting on Wednesday: Worth the Wait? [2016 Edition]
A couple years ago, I came across what I thought was a really interesting post on Inspiring Insomnia about all those Waiting on Wednesday posts we write throughout the year. In that post, Stephanie talked about what was worth the wait, what wasn't and what she's still waiting on. The last two years, I wrote posts of my own. Both years these posts gave me a really interesting look back at some of those books I was DYING FOR at the time I wrote my WoW posts. They also made me realize I'm kinda bad at the balance between reading review and non-review books from my TBR. I made strides at improving that last year and plan to do even more this year. But, I digress.
In 2015, I participated in Waiting on Wednesday 35 times. (So much for my thought of doing it each week.) I find it really tough to write these posts. Maybe it's because, as a blogger, I so frequently get books in advance that I don't always have to suffer a huge wait. Maybe it's because I'm too focused on the books I'm drowning in to look forward to upcoming releases each week. I don't know.
I'll be honest, I'm not entirely sure I'm going to continue doing WoW posts in 2016. More often than not, they seem like a chore. I used to really enjoy writing these posts and looking at what others are excited about, but it's lost its sparkle for me in the last few months. It might be because the majority of books featured are YA and I'm not reading that much YA anymore. Or because I've been bad at making time to read non-review books from my own TBR. I'm just not sure. But that decision doesn't have to be made right now.
For now, I'm just going to look back (with the help of BtVS gifs!) at the 35 books I was DYING TO READ in 2015 and see if I succeeded in doing it and if they were worth the wait.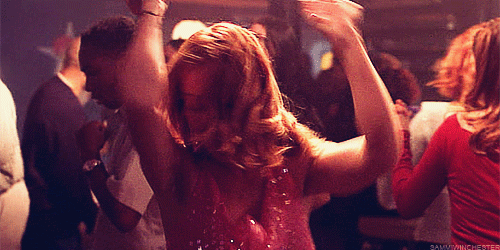 Totally worth the wait!
I'm pleased to announce that the majority of the books I had totally grabby hands over (25 of 35, or 71%) were completely worth the wait. I was selective when I decided which books to highlight this year and it worked out. And, in fact, 9 of the books below made it into my Top 15 of 2015 posts, in different genres.
If you want to know more about my thoughts on these books, click the cover for my review (or Goodreads if I haven't yet posted my review)!
Mostly worth the wait.
I'm so conflicted over my feelings for The Boy Most Likely To. It was easily one of my most highly anticipated books of 2015 and, while I ultimately ended up giving it four stars (or, honestly, 3.5 rounded up), it wasn't the book I thought I was going to be reading. Is that fair? Probably not. I didn't hate it. I didn't love it. It made me feel and there were things I really liked, but nearly as many that I didn't. In the end, all was well but I couldn't help but be a bit disappointed.
Didn't read yet…
Of all these books, I think the one I'm most embarrassed about not reading yet is The Ruby Circle. I love Sydrian! I needed more of their story after Silver Shadows. I just suck at reading series and, also, I don't want to give them up. The other books? I just have no excuse except that there are way too many books and not nearly enough time to read them all.
Still waiting.
I'm not sure of Inifi's release date yet, but Rough Rhythm will be available in March and Romancing the Nerd in April. I'll be anxiously waiting for them until then.


Have you ever taken a look back at your Waiting on Wednesday posts to see how you felt about them once you read them?
Or how often you *actually* read them?
I'd love to know! 
Leave your thoughts in the comments!