Happy Sunday! Welcome to my latest That's a Wrap Weekly. Don't forget, you'll find this mashup of Stacking the Shelves and Sunday Post each week right here. 🙂
Last week was a busy week! Of course, it didn't help that I came down with the same stomach bug my mom had on the day I was supposed to drive back to VA, but it did get me an extra day of vacation. (Though it's not exactly how I enjoy spending my free time.) Three day weeks are packed, but I'm ok with that. When I wasn't at work, I was either reading, sleeping or attempting to put my life back together after a week out of town. Deciding to put up my Christmas tree (sans ornaments, for now – I just wanted the lights) before unpacking my suitcase and putting all my clothes away was a poor decision, so I'm still kinda cleaning up from that. Of course, I need to get the ornaments on my tree at some point today, too. That's a good Sunday job.
The blog wasn't all that busy last week, but I did kick off my Advent Calendar Giveaways! I'm excited about this and I hope my readers will be too.
I read some excellent books last week. I went on an Entangled Brazen binge where I read what is probably my new favorite Diane Alberts book – Say You're Mine. It releases tomorrow. It should be on your list. I also read the final book in a series I am in LOVE with, Christina Lauren's Wicked Sexy Liar. I started off falling in love with it HARD and then hit a bumpy patch, but when it was all said and done I was feeling the feels and loving it. It wasn't my favorite in the series, but it was still great. (Minus the one part that I really had to push myself to keep reading past.) I also read my first holiday novella of the season, Brighton Walsh's Season of Second Chances. It was so, so very good! You'll find links to my reviews for Lauren Layne's Steal Me and Elizabeth Hayley's Just Say Yes below in the round up section. I adored BOTH of them. It was a great reading week!
I added two new things I'm really excited about to the blog this week. I took advantage of NoseGraze's awesome sale to pick up her Icon Tag UBB Add-On. I had previously purchased her Flame Ratings UBB Add-On but I hadn't had a chance to get it configured. Well, last Sunday seemed like the perfect time to do all of that. I picked up Parajunkee's Flat Blogger Icons, picked a few that really fit what I talk about when I review a book and started using them. I've only posted a couple reviews using these and I really don't think I'll go back and add them to books I've already reviewed (same with the Flame Ratings) but I'm really excited about them. These add ons are wonderful additions to the AMAZING Ultimate Book Blogger plugin. If you blog on WordPress and you're not using it, you're missing out.
Another week, another seven images for my #100DaysofBookishQuotes project! I flailed a little last week and I *might not* have done one each day. I did do one for each day though, so I'm counting it. If you love graphic quotes, you can follow along on Instagram or Tumblr. Rather than show you all the images each week, I'm just going to pick my favorite and post it here each week.
There's not a whole lot on my agenda for the upcoming week and I'm quite happy about that. I need to finish my Christmas tree while I still have time to enjoy it before I leave for Christmas vacation. I also need to do some Christmas shopping online if I want to avoid the act of going to stores, which I do. I'm not sure what I'll be reading this week, because it mostly depends on my mood, but I have a lot of great books to choose from so I'll keep my fingers crossed this week is as good a reading week as the last one was. It'll be a pretty busy week with reviews as I try to get caught up after my reading binge with very little review-writing from the last week and a half or so. Wish me luck!
Hope you have a great week!
This week's additions to my eReader and shelves!
EBOOKS
Thanks to Forever, Loveswept, Avon Books and the author for these titles for review!
A couple new releases!

Some freebies and sale books!
HARD COPIES
Thank you, Entangled Teen!
Awesome bookmail from Atria Books!
Remember that 30% coupon Amazon offered on Black Friday? After much debate, this is what I went with! Excited to binge this series, soon.

Here's a little snapshot of my blogging week. 🙂
Last week's reviews:
Last week's posts:

Just a few of the things I've found interesting from the blogosphere (and internet, in general) over the last few days.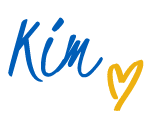 Stacking the Shelves is hosted by Tynga's Reviews. Sunday Post is hosted by Caffeinated Book Reviewer. That's a Wrap Weekly is my own personal mashup of the two. 😉