Happy Sunday! Welcome to my latest That's a Wrap Weekly. Don't forget, you'll find this mashup of Stacking the Shelves and Sunday Post each week right here. 🙂
Real life has been busy as hell the last few days. It doesn't help that I'm simultaneously fighting a sinus infection AND trying to wrap up a bunch of things so I don't have to work while I'm out for Thanksgiving. But there's nothing really noteworthy, so I'll just move on. 🙂
The highlight of this past week was, without a doubt, the long-awaited release of Krista & Becca Ritchie's Long Way Down. They ended up pushing it live a day early and I was thrilled to get some reading in on Thursday evening. It was a wonderful book; everything I wanted for Ryke, Daisy and the rest of the gang… and more. I hate that it's over (except for the epilogue book!) but it couldn't have ended any better than it did. The struggle after this one is real. MASSIVE book hangover.
Last year I did 12 Days of Christmas giveaways on Facebook. This year, I'm doing an Advent Calendar on the blog. Yep… that's 25 days of giveaways! Look for more soon… (*cough* December 1 *cough*)
Another week, another seven images for my #100DaysofBookishQuotes project – I can't believe I'm rapidly approaching the halfway point! If quotes are your thing, you can follow along on Instagram or Tumblr. Or you can wait to see them all here next weekend. 😉
This is going to be a short week for me and I can't wait. I work Monday, but then I head home on Tuesday for Thanksgiving and don't return to DC until the following Monday. I am SO READY for a vacation. I've gotta get out of here for a few days. I'm looking forward to spending time with my folks and seeing some other family members and a few friends. I'm also going to the WVU football game next Saturday and I'm definitely ready to be in one of my favorite places on earth – Mountaineer Field. 🙂 But beyond that, I don't have a lot of plans. Hopefully I'll get my fair share of reading done.
If I don't talk to y'all before then, have a great holiday!
This week's additions to my eReader and shelves!
EBOOKS
Thanks to Gallery Books, St. Martin's Griffin, Bantam, and Avon Books for these titles for review!
Purchases! Two hot new releases and a few freebies/sale books!

HARD COPIES
Eeeeeeep! I can't wait to read this next week! Thank you, Gallery Books!
I hate to admit I've never read the Black Dagger Brotherhood, because it's been on my list forever. I'll need to jump in soon so I can read this book. Thank you, Berkley!
More goodies from Penguin/Berkley! I beta read part of this for Jen a few months ago. I'm really excited to read the whole thing now!
I was so excited to open this awesome package from Entangled! A book (that sounds great!), a gift card, chocolate and a car phone charger adapter? Yay!
Thank you, Simon & Schuster! This isn't my usual type of read, but I'm intrigued!

Here's a little snapshot of my blogging week. 🙂
Last week's reviews:
Last week's posts:

Just a few of the things I've found interesting from the blogosphere over the last few days.
I failed miserably at the whole visiting other blogs thing this week. 🙁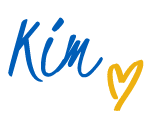 Stacking the Shelves is hosted by Tynga's Reviews. Sunday Post is hosted by Caffeinated Book Reviewer. That's a Wrap Weekly is my own personal mashup of the two. 😉