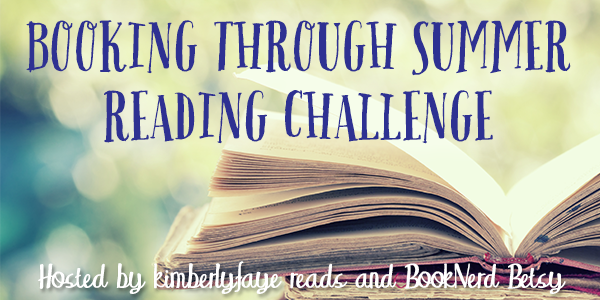 Hey folks! It's Sunday again and you know what that means… time to meet another awesome blogger!
Today's featured blogger is Ethan from One Guy's Guide to Good Reads! Ethan and I first met as part of Cora Carmack's street team, too! (#CarmcatsForever!) Ethan's a great guy and a wonderful blogger who does a great job pimping YA and NA books. If you're not following his blog, you're missing out!
Learn more about Ethan below… and make sure you visit his site for this week's mini challenge!
How did you come up with your blog name?
I don't really have a fun story to go alone with my blog name like so many of the other participants have had. Back in March of 2014 when I started my book blog, I couldn't find a single male book blog that was still active. I knew that I wanted my blog name to stand out as being a male book blog right from the start. That's the very first thing I want people to know, "hey, this blogger is a male and he likes to read!" I'm also a huge fan of alliteration. Embarrassingly so. Thus, One Guy's Guide to Good Reads was born! I do have to say that a vast majority of people refer to it was One Guy's Guide to Goodreads and it drives me up the wall. I'm promoting Good BOOKS, not a website! 😀
What genre/subject matter do you read and review most on your blog?
I pride myself on the vast amount of diverse stories I review. While YA is my favorite, I'm a huge fan of all things New Adult, but specifically paranormal, historic fiction, and contemporary. Those are my go-tos. I've even been known to read some adult novels as well as a few non-fiction. I once reviewed a book of poetry, but I'm not sure that'll be something I do often. If it's on a page, there's a good chance I'll read it.
Name three books you're most excited for in 2015.
Being so late in the year this one is hard to answer. As of the time you guys read this, my most anticipate books for the remainder of the year will be After Alice by Gregory Maguire (my all-time favorite author), Ignited (Donovan Circus #4) by Liz Long, and Queen of Always (Stolen Empire #3) by Sherry D. Ficklin. 2015 has been an absolutely incredible year for the Book World, I can only imagine what 2016 has in store!
Where in the world are you blogging from?
I alternate between the Missouri Ozarks and the Missouri Bootheel, the 'Show-Me State' is my home!
How did you get into blogging in the first place?
Oh Gods, this is a long story, but I'll condense it here. When I finally got into this part of the book world, it was just as a mega fan with some author friends. Once I learned the workings of Street Teams and the publicity world, I was astounded by the lack of males or male influence, so… I sought out to change that. I decided to start my own blog and let my thoughts be known. The rest is history.
Apart from reading, what other hobbies/interests do you have?
I am a history freak. I have two degrees (history and anthropology) that have pounded a love of history and world cultures into my head. With those degrees, I'm also a huge fan of public history where I spend quite a bit of my time. State parks, historic sites, museums, etc, aside from the book world, it's my passion! My other hobbies include being the curator of small mammals. Anyone who knows me knows that I am slightly obsessed with my guinea pig, Avi.
If you were stuck on a deserted island, which books would you bring with you?
Wicked by Gregory Maguire (my all-time favorite novel), as for others? There are far too many. Couldn't I just bring my Nook and a lifetime supply of chargers/power? To be honest, aside from a very select group of novels, I don't really do many re-reads so this question is always a hard one for me.
If you could have dinner with any three authors, alive or dead, who would you pick?
As of today I'd have to pick one of two groups. Group A: L. Frank Baum, Gregory Maguire, and Danielle Paige (the most prominent Oz authors of all time) or Group B: Lewis Carroll, Heather Lyons, and Gregory Maguire (my all-time favorite Wonderland authors). My favorite literary fandoms are Oz and Wonderland so I'd love to see them in person. I've met Danielle and Heather, but meeting Gregory Maguire will be one of the single greatest days of my life, that man is so much more than my favorite author, he's one of my biggest idols.
What's your favorite fangirl/boy freakout memory? (Meeting your favorite author, getting exclusive ARCs, etc.)
I have so many favorite memories that I couldn't ever possibly pick one. I love meeting authors, absolutely love it, but I think my favorite memories have come from meeting the authors as people before knowing them as an author. A favorite memory was meeting Jennifer L. Armentrout. I met Jen in Des Moines shortly after I started blogging. It was my very first author event. The funniest part of the story was that I had absolutely no idea who JLA was. I spent the better part of the afternoon hanging out with her at the hotel, the signing, after the signing, and everything, yet had no clue who the woman was aside that she had written a handful of books. It wasn't until after I devoured her entire YA library that I realized I had met one of my all-time favorite authors. THAT'S when I had that fanboy freakout moment.
Which book got you hooked on reading?
I know most people say something cliché like Harry Potter or Twilight, but as long as I had been reading, it really took quite some time for one novel to root itself in as a 'favorite' and really get me hooked. The first time I ever read a novel and said 'this is it, my favorite novel', was Wicked: The Life and Times of the Wicked Witch of the West. I read it for the first time when I was 13 (entirely too young). I didn't understand ¾ of what I read, but the idea was just beyond intriguing. Since that time, I have read Wicked more times than I can count. I'm not exaggerating when I say I've probably read it at least 50 times. To this day it remains my all-time favorite novel. Seriously. It's that amazing.
If you were to ask my mother, she'd tell you that Jamberry by Bruce Degen was my 'first favorite' story, but this isn't her interview, is it? 🙂 Seriously though, I have to give a lot of credit to my mom who spent a lot of time reading to me when I was little. She instilled a love of literature in me very early on, and for that I am greatly appreciative.
Thanks for stopping by, Ethan!
Don't forget, you can join the linky below to declare your intentions, and keep up on all the latest info over in the Booking Through Summer Facebook event.
For those of you participating in the challenge, don't forget to keep entering your links in the Rafflecopter. All the prizes still haven't been listed because we're pulling them together, but you'll see the ones that are there ARE AWESOME!
If you're not participating yet, it's not too late to sign up! Hit up the announcement post and learn more! Keep current with all the details by joining our Facebook event.
Until next week… happy reading!