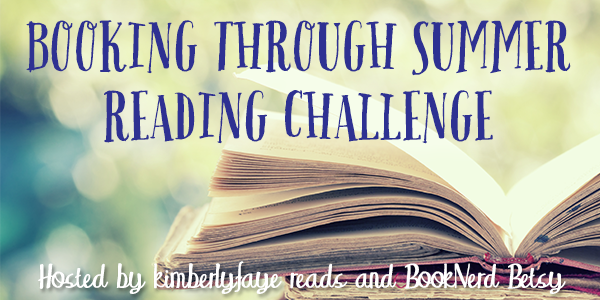 Hey peeps! Happy Sunday!
Today, I'm excited to introduce you to Krista from Krista's Dust Jacket! I first met Krista online when we were both selected to Cora Carmack's street team – #CarmcatsForever – and I've had the opportunity to spend some time with her IRL since we live close…ish. This lady is a riot and she has fantastic taste in books. If you're not following her, you totally should be!
Learn more about Krista below… and make sure you visit her site for this week's mini challenge!
How did you come up with your blog name?
My blog name came to me while in the shower (like most awesome ideas do). I had been trying to think of a name that encapsulated a book summary, since that's essentially what I would be doing, and then I remembered that, on hardbacks, the summary is located on… the DUST JACKET.
What genre/subject matter do you read and review most on your blog?
My genre of choice is new adult contemporary romance, but I've been getting more into adult contemporary romance over the past year or so. The more kissing, the better. 😉
Name three books you're most excited for in 2015.
Three? You ask the impossible. Okay, okay. So, three that I'm really jonesing for and are pretty close to the top of my list include Dark Wild Night (Wild Seasons #3) by Christina Lauren, Hard Love (Hacker #5) by Meredith Wild and Grey (FSOG #4) by E.L. James.
Where in the world are you blogging from?
I blog from my basement den in south-central Pennsylvania.
How did you get into blogging in the first place?
I got into blogging so that I would have an outlet for my feels. I was reading more and more and had no one to talk to about the stories and characters that made me happy/sad/mad. So, I started writing them out in Goodreads first. A blog was something I had thought about doing, but honestly didn't figure I'd be able to keep up with. I pulled the trigger on January 2, 2012 and am so glad I did.
Apart from reading, what other hobbies/interests do you have?
I'm a mom of two young kids, so doing the mommy thing takes up a lot of time. I also work full time as the assistant director of communications for a healthcare quality improvement organization. When I have a free moment, I like to drink coffee, travel and play a little with photography.
If you were stuck on a deserted island, which books would you bring with you?
Can I choose a series? I totally bring the Outlander series with me. Dude – those books are HUGE and it would take a lot of time to re-read the first six books, and then I could get caught up on the last two I haven't read yet.
If you could have dinner with any three authors, alive or dead, who would you pick?
Again! You and your threes! GAH. Okay – first, I'd pick JR Ward. Almost no one ever gets one-on-one time with her, and I'd love to pick her brain. Second, I'd have tea and crumpets with JK Rowling. I'd totally try and get more Harry Potter stories out of her. And third, I'd go with any of the Bronte sisters. I'd love to give one of them a copy of Fifty Shades of Grey and see what they thought about a modern popular romance story. Cue the vapors…
What's your favorite fangirl/boy freakout memory? (Meeting your favorite author, getting exclusive ARCs, etc.)
My very first author signing made quite an impression on me. It was in early August 2012 and included a lot of regional authors like Jennifer L. Armentrout, Jeri Smith-Ready and Brigid Kemmerer. It was the first time I ever met a real author face-to-face, and I was stunned with how… NORMAL they were! I bought my first two Jennifer Armentrout books there – Half-Blood and Obsidian – and had them signed by her. (Almost three years later, I have 23 signed JLA books on my shelf!)
Which book got you hooked on reading?
I've been a reader all my life starting with my mom's Nancy Drew books and the Sweet Valley High books I got with my school Scholastic book order. But, the book that re-started my love of books as an adult was Outlander. I first read it in 2004, and knew it was something special. I've since read it four or five times, and it never gets old. I'm loving the television show, too!
Thanks for stopping by, Krista! (Bronte sisters + Fifty Shades of Grey … I can't stop giggling!)
Don't forget, you can join the linky below to declare your intentions, and keep up on all the latest info over in the Booking Through Summer Facebook event.
For those of you participating in the challenge, don't forget to keep entering your links in the Rafflecopter. All the prizes still haven't been listed because we're pulling them together, but you'll see the ones that are there ARE AWESOME!
If you're not participating yet, it's not too late to sign up! Hit up the announcement post and learn more! Keep current with all the details by joining our Facebook event.
Until next week… happy reading!