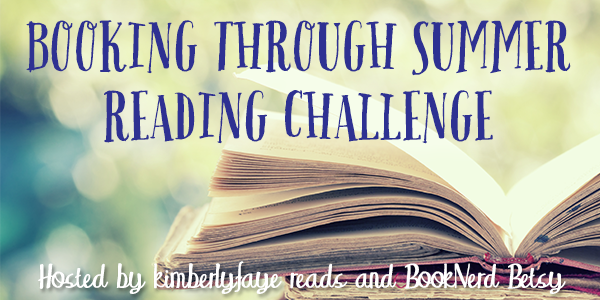 Holy crap! It's the first Sunday in August. AUGUST. Where's the time gone?
It's time to meet a new blogger! Allow me to introduce Ashley from Books by Migs… Ashley's one of the first bloggers I met that lives near me in DC – ok, like an hour away, but still. 🙂 We happened to be standing in line together at an author event in DC and her mom struck up a conversation with me. We realized we had pretty similar tastes in books (most of the time) and have been friends ever since. She primarily blogs about new adult and adult books and she makes some gorgeous graphics.
Keep reading to learn more about Ashley… and make sure you visit her site for this week's mini challenge!
How did you come up with your blog name?
I have been going by the name Migamoo online since 2005/6 and it's a name that's just stuck with me. I've been called Migs a lot because of it so I just added the "Books by" part and called it a day.
What genre/subject matter do you read and review most on your blog?
Romance! Mostly in the the NA category but it's essentially all romance all the time.
Name three books you're most excited for in 2015.
Opening Up by Lauren Dane, The Queen by Tiffany Reisz, Captive Prince 3 by CS Pascat (I can only hope it's coming out this year. I don't see a release date ANYWHERE for the US.)
Where in the world are you blogging from?
Maryland, USA
How did you get into blogging in the first place?
I started writing reviews on Goodreads because I wanted to get out my love of books. From there it turned into me following people on Twitter and seeing how many blogs there are and deciding, you know what, I can do this too.
Apart from reading, what other hobbies/interests do you have?
MY LITTLE PONY! (Can you tell I get excited?) And football.
If you were stuck on a deserted island, which books would you bring with you?
Changing His Game by Megan Erickson, Driven by Fate by Tessa Bailey, and a few books I love to hate to help with fires.
If you could have dinner with any three authors, alive or dead, who would you pick?
Charlene Harris, Tiffany Reisz, Lia Riley
What's your favorite fangirl/boy freakout memory? (Meeting your favorite author, getting exclusive ARCs, etc.)
Meeting Cora Carmack. I was so nervous but she put me at ease. And really that whole day was a great way for me to get my fangirling out because I've been pretty cool with meeting authors since.
Which book got you hooked on reading?
Curious George. But if you want something more recent, I hate to say, 50 Shades of Grey and Beautiful Disaster both renewed my love of reading.
Thanks, Ashley!
Don't forget, you can join the linky below to declare your intentions, and keep up on all the latest info over in the Booking Through Summer Facebook event.
For those of you participating in the challenge, don't forget to keep entering your links in the Rafflecopter. All the prizes still haven't been listed because we're pulling them together, but you'll see the ones that are there ARE AWESOME!
If you're not participating yet, it's not too late to sign up! Hit up the announcement post and learn more! Keep current with all the details by joining our Facebook event.
Until next week… happy reading!