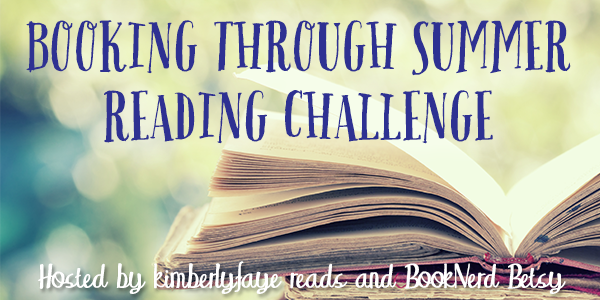 Hey folks! Can you believe it's Sunday again? You know what that means… time to meet another fantastic blogger!
Today I am thrilled to introduce you to Tonya from Lilybloombooks! Tonya's a great blogger and I enjoy both her YA site and her new adult/adult one (but more on that later…) I find myself frequently chatting with her on Twitter. We enjoy a lot of the same books and get annoyed by many of the same things, so it's perfect. 🙂 One of these days we'll actually meet in person!
Read on to learn more about Tonya and make sure you hit up her site for a really fun mini challenge!
How did you come up with your blog name?
Many assume my name is Lily – which is funny but an assumption I would make too. Lilies are actually my favorite flower, and since I was new and BLOOMING into the community I used Bloom and put it all together. It actually took me days to come up with a name. (And I thought of better ones after!)
What genre/subject matter do you read and review most on your blog?
Hmm.. most? That's tough… (Does a quick search) Probably Young Adult Contemporary Romance. 😛
Name three books you're most excited for in 2015.
Ten Thousand Skies Above You (Firebird, #2)  by Claudia Gray, The Raven King (The Raven Cycle, #4)  by Maggie Stiefvater, Of Dreams and Rust (Of Metal and Wishes, #2)  by Sarah Fine
Where in the world are you blogging from?
Northern Georgia!
How did you get into blogging in the first place?
I actually had a "vent" blog about the struggles of being a (young) mom or whatever else I had in mind. Then I saw a lot of reviews on Goodreads and those links like,  SEE MORE ON [this blog] and was getting increasingly frustrated with some of the review/ers.  I just thought, WHY NOT?
Apart from reading, what other hobbies/interests do you have?
I love to bake! I also get in these crafting kicks and make a ton of stuff. Usually beading or crocheting. Gardening too – but with my busy schedule I completely forgot to plant bulbs and seeds this year! And from August-February you can find me glued to the TV watching football.
If you were stuck on a deserted island, which books would you bring with you?
How about I cheat and say I have a magic Kindle that never dies (and has no glare) and I have ALL THE BOOKS on it. Mm'kay?!
If you could have dinner with any three authors, alive or dead, who would you pick?
Sarah Fine, Katie McGarry, Kristen Kehoe
What's your favorite fangirl/boy freakout memory? (Meeting your favorite author, getting exclusive ARCs, etc.)
I was working part-time at a children's clothing store, doing an overnight shift to prepare for some holiday sale. I got a tweet at 7 am from Sarah Fine that I won Fractured on the Goodreads First giveaway. I legit squealed (the first and only time, EVER). I was *THAT* excited.
Which book got you hooked on reading?
I was an avid reader as kid/teen and then stopped for a while. But it was The Hunger Games that brought me back!
Thanks for stopping by, Tonya!
Don't forget, you can join the linky below to declare your intentions, and keep up on all the latest info over in the Booking Through Summer Facebook event.
For those of you participating in the challenge, don't forget to keep entering your links in the Rafflecopter. I can't tell you all the prizes we'll be giving away this summer because we're still pulling awesome things together, but believe me when I say you want to win them. I wish I could win them!
And if you're not participating yet, it's not too late to sign up! Hit up the announcement post and learn more!
Until next week… happy reading!