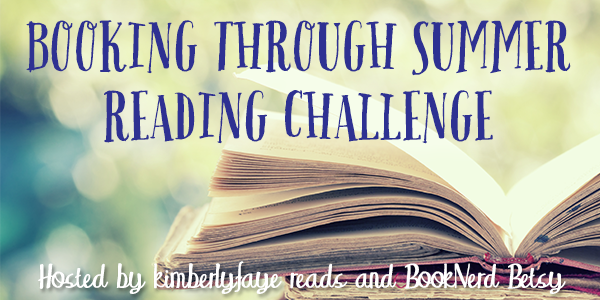 Happy Sunday, folks! I can't believe it's been a week since I had a chance to introduce you to an awesome blogger. Time flies when you're having fun!
Today I am thrilled to introduce you to Jessica from Lovin los libros! I love this lady and I'm so glad we've gotten to know each other over the last couple years. She's one of my bookish twins. It never fails each week that our Top Ten Tuesdays and Stacking the Shelves posts look eerily similar – or, at the very least, we have a couple of the same titles on there. Whether you love YA, NA or Adult books, if you're not following her you are absolutely missing out. She has a couple great weekly features you should check out, too, if you're into either music or cooking. (Or, you know, both.)
Keep reading to learn more about Jess and make sure you swing by her site for this week's fun mini-challenge!
How did you come up with your blog name?
I'm currently a Spanish teacher so I thought I'd combine my profession with my love of books!
What genre/subject matter do you read and review most on your blog?
I mainly do NA and YA, but I do occasionally read some Adult titles. Lately I seem to be reading and reviewing a lot of contemporary romance, but I also review paranormal, fantasy, science fiction, historical fiction, and some others.
Name three books you're most excited for in 2015.
I'm super excited for Queen of Shadows by Sarah J. Maas, Truthwitch by Susan Dennard, and Their Fractured Light by Amie Kaufman and Meagan Spooner.
Where in the world are you blogging from?
Just outside Nashville, Tennessee!
How did you get into blogging in the first place?
I actually started blogging as a means of remembering all the new books I was devouring! I then started becoming more involved in the community and decided I wanted to share what I was reading with others!
Apart from reading, what other hobbies/interests do you have?
I really love to travel. I haven't gotten to do too much of it lately, but I love when I do! I also love all things music. I love going out to listen to live music and discover new bands and musicians! I am also really big into working out right now and going to the gym to get fit.
If you were stuck on a deserted island, which books would you bring with you?
Oh hard question! Probably My Life Next Door by Huntley Fitzpatrick, I'll Meet You There by Heather Demetrios, The Newsoul series by Jodi Meadows, The Fire and Thorns series by Rae Carson, A Court of Thorns and Roses by Sarah J. Maas, Don't Look Back by JLA, The Deal by Elle Kennedy, Tessa Ever After by Brighton Walsh. Those are the books I could read over and over and never tire of.
If you could have dinner with any three authors, alive or dead, who would you pick?
Probably Sarah J. Maas, Susan Dennard, and Megan Erickson. Sarah and Susan would be hilarious because their friendship is amazing, and Megan cracks me up so I'd love to hang out with her.
What's your favorite fangirl/boy freakout memory? (Meeting your favorite author, getting exclusive ARCs, etc.)
I think my favorite memory was getting blurbed for the first time ever. That was pretty huge for me to see my words in a book. I think it was Heather Lyons' A Matter of Forever. I also fangirl everytime I see my name or blog in the acknowledgements of someone's book. When I saw Tessa Bailey name me in her Risking it All book, I thought I'd died and gone to blogger heaven.
Which book got you hooked on reading?
I've always loved to read, honestly. The Harry Potter books were the ones that I devoured though. We're talking staying up to obscene hours of the night reading from the library. So, props J.K. Rowling for creating a series that will forever remind me of how much I love to get completely swept away in a story.
Thanks for stopping by, Jess!
Don't forget, you can join the linky below to declare your intentions, and keep up on all the latest info over in the Booking Through Summer Facebook event.
For those of you participating in the challenge, don't forget to keep entering your links in the Rafflecopter. I can't tell you all the prizes we'll be giving away this summer because we're still pulling awesome things together, but believe me when I say you want to win them. I wish I could win them!
And if you're not participating yet, it's not too late to sign up! Hit up the announcement post and learn more!
Until next week… happy reading!